After taking the world by storm for his amazing country music, Zach Bryan sold out his Burn, Burn, Burn North American tour across all of his show dates. Bryan played a show in Las Vegas at T-Mobile Arena on August 19, 2023. Many students at Shadow Ridge spent a night on the town and attended the concert. 
One of Bryan's songs that's weaseled its way into many playlists around the world is his hit song Revival which has nearly 90 million streams and counting and is known to be electric live. 
"My favorite part of the concert was when he sang Revival as an encore, he introduced each member of his band and then played the chorus with each introduction, the crowd felt so alive," says junior Aubrey Jaramillo. 
Jaramillo wasn't the only one to find an amazing time during the concert, junior Katie Yant also found fun in Revival.
"My favorite part was the ten minute version of revival where he introduced the whole band because it was just very high energy," says Yant.
The concert is consistently described as nothing but full of energy.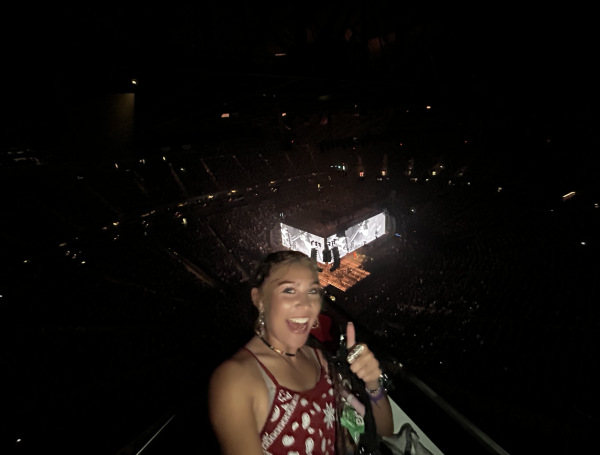 "I think the best song live was probably Revival or Country Roads, only because everyone knew those two and everyone was singing along and the energy was just up," says junior Sophia Snow.
While Bryan may have recently found mass amounts of fame after releasing his hit song Something In The Orange which has nearly 455 million streams, many have been around since Bryan's earlier days of releasing music.
"In seventh grade I found out who he was and only knew a few songs but as I got older more of my friends were listening to him and I gained love for his music," says Jaramillo. 
While many were introduced to Bryan through friends and family, many just happened to stumble across him, which was the case for Yant. 
"I first started listening when a Zach Bryan song just came up on my Spotify mix one day and I started listening after that," says Yant.
For many, the Zach Bryan concert meant hearing their favorite songs live. 
"My favorite song live was Highway Boys or 68 Fastback because those are two of my favorites and I've built connections to them," says Jaramillo. 
For many, favorite songs derive from the infatuation of the simple sounds within a song.
"My favorite song to hear live was Dawns because I've been obsessed with it since it came out," Yant says. 
Within days of the conclusion of the Burn, Burn, Burn tour Bryan released a brand new self titled album along with the announcement of his the Quittin' Time 2024 Tour.