Harold Roberts: King Status
Prom 2023 was filled with amazing energy. The theme, Dancing on Cloud 9, was one for the books. There were stars, gorgeous outfits, and so many beautiful moments throughout the night. Among those moments was the announcement of the Prom Court.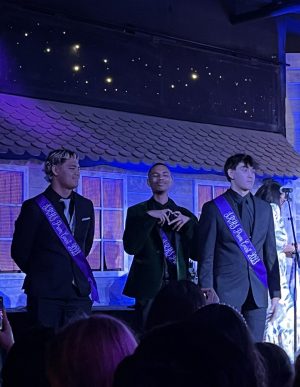 "
I'm so grateful for all my friends, I couldn't have won without them."
— Harold Roberts
As most know, there is a Prom King, Prom Queen, Prom Prince, and Prom Princess. In that, Harold Roberts was announced Prom King!
"I just knew before I finished high school I knew I wanted to make a name for myself and I'm so happy that I got to do that with winning Prom King," Roberts explains.
Roberts previously ran for Homecoming King and sadly lost, but his comeback as Prom King is definitely one for the books. When running for both Homecoming and Prom King, he created a campaign video that would intrigue every audience. 
"[Roberts] worked so hard on his campaign, he put his heart and soul into that video," Violet Flanagan, a close friend of his, says. "When he won, I cheered so loud that I lost my voice and sounded awful for the rest of the night but it was worth it. There's nobody more deserving of Prom King than him."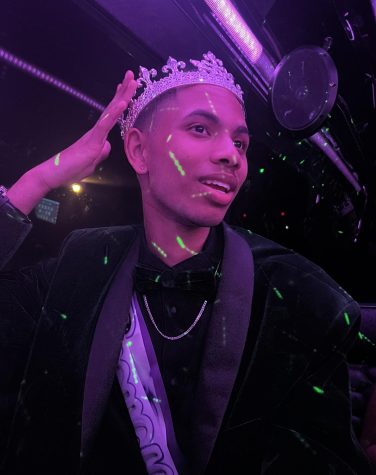 Each video was created with utmost attention to detail the wonderful personality that deserved every title that Roberts was running for. Having been his last year at Shadow Ridge High School, Roberts was truly able to make a name for himself. 
"I knew he could do it," Savana Chalmers, another close friend of Roberts, tells. "I was ecstatic to see Harold redeem himself after losing Homecoming King."
All those that know Roberts are aware of his positive energy. He is always shining in all ways possible and each individual that meets him can tell how amazing Roberts is. Although his first running was not a success, he continues to thrive as a person and grow in all aspects he is able to. Winning Prom King can sometimes be considered a smaller success, but the amount of excitement and joy all of his friends felt during the moment of the announcement will always be unforgettable.