Bruno Mars 2023 Park MGM Residency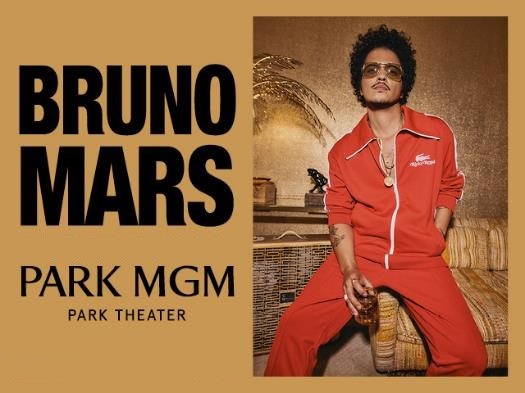 After many successful shows performed during January and February at Dolby Live at Park MGM at downtown Las Vegas, popular R&B pop artist Peter Gene Fernandez, more commonly known as Bruno Mars, has decided to stick around, performing six more shows in the valley. His residency will begin on May 24, having shows on the 27, 28, 31, and the 2nd and 3rd of June. With tickets ranging from $221.00- $5393.00, it will be no sort of cheap entertainment.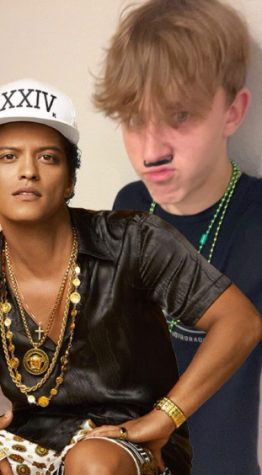 In 2010, Mars released his first album titled "Doo-Wops and Hooligans." Since then, he has released three more albums that include "Unorthodox Jukebox," "24k Magic," and "An Evening with Silk Sonic," a collaboration with Silk Sonic and Anderson .Paak. These four albums have earned Mars 12 Grammys in total. Over his first three albums, Mars has had six of his songs go diamond, a term that means at least 10 million copies of the song have been sold.
Sophomore at Shadow Ridge, Noel Caldera, has been listening to Bruno Mars ever since he was little and is still obsessed.
"I remember going to a concert when I was really young and singing along with all the songs. The entire experience was unforgettable," Caldera said. "I still have the CDs of 'Doo Wops and Hooligans' and 'Unorthodox Jukebox.'If I was dying, my dying wish would be to meet him."
Before he reached fame, Mars grew up in Honolulu, Hawaii. He began performing with his family, the youngest Elvis impersonator on the island. After impersonating Elvis as a child, he later moved on to impersonate Michael Jackson and taught himself to play piano, guitar, bass, and percussion. He released his first ever song, "Just the Way You Are" on August 10, 2010 after moving to Los Angeles post-graduation. 
Sophomore Alexis Gonzalez has been a huge fan since the very beginning and continues to support Mars. 
What is the best Bruno Mars Album
Sorry, there was an error loading this poll.
"'Just the Way You Are' is my favorite song," Gonzalez stated. "I could enjoy his music for hours."
Sophomore Ryder Lane, Mars' number one fan, loves him so much that he would do anything, even die, for Mars. 
"Bruno Mars is my number one idol," Lane explained. "He is an amazing songwriter, singer, and don't you forget about his amazing dancing skills. I have a dream about meeting him at least once a week. You know how everyone has that one artist they are a bit in love with? Mine is Bruno. If anyone wants to buy me tickets to his concert I will GLADLY accept."