Call Me If You Get Lost: The Estate Sale
Legendary musician Tyler, The Creator is releasing some 'throwaway' tracks from his most recent album: Call Me If You Get Lost. The new collection is called Call Me If You Get Lost: The Estate Sale, and it came out March 31st. 
"Call Me If You Get Lost was the first album I made with a lot of songs that didn't make the final cut," he posted about the deluxe album. "Some of those songs I really love, and knew they would never see the light of day, so I've decided to put a few of them out."
The album includes features from other big artists including close friend of Tyler A$AP Rocky, DJ Drama, 42 Dugg, YoungBoy Never Broke Again, Ty Dolla $ign, Lil Wayne, Brent Faiyaz, Lil Uzi Vert, Pharrell Williams, Vince Staples, and YG.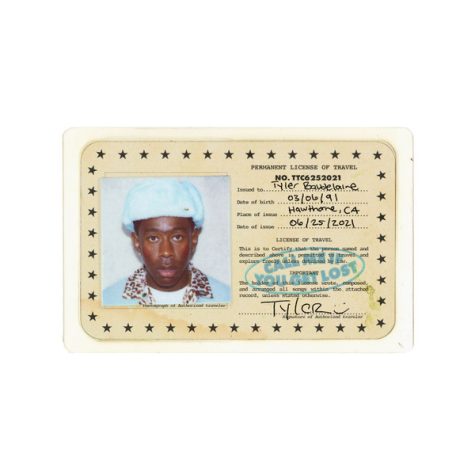 "Sometimes you just wanna restart," Tyler, The Creator says. "Looking for ways to get rid of some things. Thrilling or simple. Everything must go. Whether it takes all day or all night."
Tyler, The Creator has been sharing details about each of the new tracks on Twitter and what they mean to him. 
Before the release of The Estate Sale, he put out one of the tracks DOGTOOTH as a single. 
"Just statement after statement!" he said about the song, "Got a bounce to it I haven't fully leaned into. Love this one. Sunny but airy if that makes sense."
"John Legend's Once Again Album is special to me," the musician said  about the song HEAVEN TO ME. This Kanye beat still leaves me speechless. I had to, such a warm sound, another handheld mic one-take. Beat felt like a highlight reel of my life, so I leaned into it."
"Would skate home to this madlib beat as a teen," the singer said about the track WHAT A DAY. "It's so ethereal. This and DOGTOOTH is the best representation of my brain right now."
About the song BOYFRIEND, GIRLFRIEND he said "as a kid in LA at my mom's friends' houses, korupt or quik would be playing, dominos being slammed, plants in the air, running in and out of the house, this sounds like that environment."
Along with the music, Tyler has released four music videos to accompany the album so far. There are videos for the songs HEAVEN TO ME, WHARF TALK, DOGTOOTH, and SORRY NOT SORRY, the last of which is believed by fans to be one of his greatest songs of all time.
The deluxe album, along with the rest of his music, is available on all music streaming platforms.