Ginny and Georgia Season Two: The Good and The Bad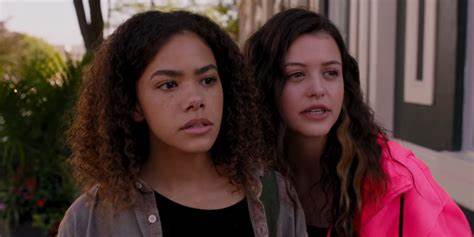 "Ginny and Georgia" was a comedy-drama series on Netflix that was originally released in 2021. The second season was released on Jan. 5, 2023. The series revolves around a young mom, Georgia Miller (Brianne Howey) and her two children Ginny (Antonia Gentry) and Austin (Diesel La Torraca). 
The second season picked up after the family moved from a small town in Connecticut, and found their new home in Wellsbury, Massachusetts. Georgia's relationship with her teenager is filled with tension, partly because of a secret identity Georgia kept from her children. 
Do you think Ginny and Georgia was a good show?
Sorry, there was an error loading this poll.
As Ginny settles into her new life she starts at a new school where she meets Maxine (Sarah Waisglass) who becomes her best friend and even makes friends with Maxine's twin brother Marcus (Felix Mallard) who eventually becomes her boyfriend.
The show depicts the reality and struggles of being a young single mother from Georgia's perspective. This was a definite strength about this series. It explores the daily lives of teenagers and those surrounding them. The creators exemplified the characters' emotions and the hardship the characters went through with their complicated relationship. It left the viewer wanting both characters to open up, be honest with each other, and just communicate.
Sophomore Jaeden Jones said, "I think "Ginny and Georgia" and more of a comedy the first season but the 2nd season was a little bit more serious."
Ginny and Georgia's complex dynamic was the most compelling aspect of the series, but season two found them more distant than ever. The relationship between Ginny and Georgia is more like a friendship than mother and daughter. 
As Ginny begins learning everything that her mom kept from her, it creates more tension between them. In the beginning of season two for example, she found out that Georgia ran an illegal poker ring in New Orleans which crushed Ginny's idea of who her mother was. 
After listening to Georgia's side of things and learning that she did it for Ginny they eventually became closer, but not before it got worse.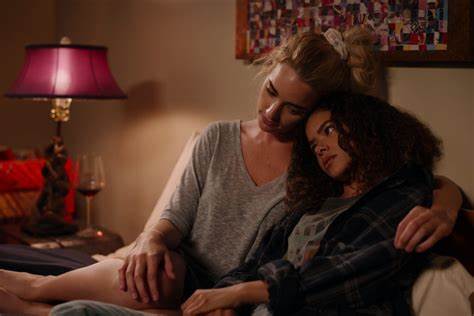 One of the best things about season two is how it illustrates the reality of being a teenager. 
Bella Mora said, "I think "Ginny and Georgia" was a good show over all but season 2 was alright."
Creators Sarah Lampert and Debra J. Fisher highlight these situations through Ginny as she copes with her reality, Marcus as he struggles with his mental health and Abby (Katie Douglas) as she struggles with the divorce of her parents. Showcasing these daily struggles was important because it makes a person more aware that they never really know what people around them may be going through.
The amount of arguments between characters is one thing that wasn't appealing during season two. For example, when Ginny states that Georgia wasn't respecting her boundaries, they were constantly arguing or avoiding each other. It is understandable why Ginny was so upset, as her mom kept prying into her personal life, but at times it felt as though Ginny was overreacting.
Overall, "Ginny and Georgia" is a fun and interesting series that dives into the reality of being a teenager. There are many important life lessons that were embedded throughout the series that many people can learn from. Viewers were able to experience the development of Ginny and Georgia's relationship throughout the season. Hopefully fans will be able to see more of Ginny and Georgia in the future. The release date for season three has yet to be announced.
Jones said "Ginny and Georgia is definitely a 50/50 for people some people think it's good and some think its alright."