First Friday Las Vegas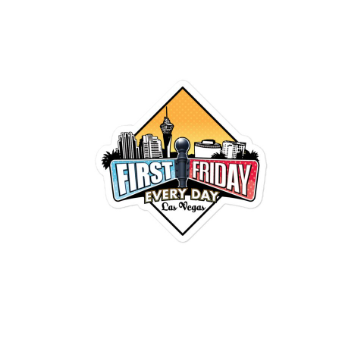 First Friday Foundation Las Vegas is a monthly festival that happens every first Friday of each month at 1025 S 1st St, Las Vegas, NV 89101 from 5pm-11pm. The event has several stands that range from homemade jewelry to clothes, recycled artwork, musicians, and many more. If visitors are more interested in grabbing something to eat, they can head over to the lot of food trucks that are available. First Friday is a family friendly event that showcases talent and culture in downtown Las Vegas. 
Junior Emma Clement loves going out and after hearing about First Friday, she thinks it would be a great experience. 
"I've heard about First Friday for the longest time and I really want to go. If I do, I think I would look at the jewelry first because it is all homemade and there are so many options."
Besides their impact on the beginning of the month, First Friday does more for the community of Las Vegas. On their About section in the website they cover what the project means to them and how it makes a difference in many lives.
"For over seventeen years, the Foundation has put significant effort into providing artistic opportunities for thousands of students in the Clark County School District through creative empowerment assemblies, contests, and income-based opportunities."
Junior Irelynn Frias has been to First Friday multiple times, she loves going with friends and taking lots of pictures. 
"They have great music and food. It's always so entertaining and I also love to shop for my jewelry there. 
FFFLV works with other non-profit organizations that are popular in Las Vegas such as Discovery Children's Museum. Keeping these organizations alive can be difficult, but through donations and support, it can happen. To join the community and show off artwork, present vending services, music, volunteering, and other projects, the Sign Up section on the website is available with information and a contract or in-person contact can be arranged. 
First Friday has an Instagram page that showcases more of the creativity and special people in their program that can be viewed at @firstfridaylv
"I think everyone should give First Friday a chance," Frias continues, "There is so much creativity and overall it is really inspiring."