Year-Round Horror: Universals Las Vegas Installment
Las Vegas is full of fun entertaining things to do, from gambling to concerts, Vegas has something for everyone. Adding on to all the fun, Universal has announced the expansion of the iconic Area15 which will include a year-round horror experience in the heart of Las Vegas.
On January 11th, Universal Parks & Resorts, responsible for the iconic Universal Studios theme park, announced the creation of this attraction, along with a new theme park in Texas. Although not much information as to what the park will entail, some believe it will be similar to Universal Studios Halloween Horror Nights, but permanent. This is the first permanent horror experience outside of their theme parks. This attraction will occupy 110,000 square feet from a 20 acre expansion of Area15.
"
Horror is not just for Halloween anymore at Universal.
— Universals Parks & Resorts CEO Mark Woodbury
Universal is known for their horror films, and although they did not create the genre, they are known as pioneers of Horror films in Hollywood. The 1931 film Dracula put the famous vampire on the map as an iconic horror character, along with changing film forever. The film made $700,00 in the box office, amounting to $13,668,282.89 today. This film along with many others, made Universal a pioneer in horror, making the decision for a permanent horror installation even more fitting.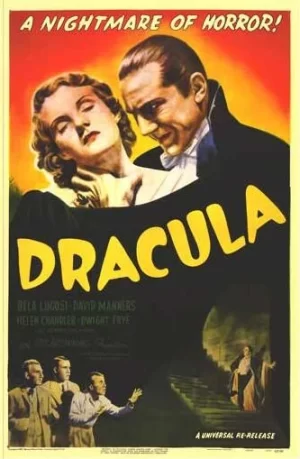 "This seems like a really cool experience and I'm excited to see what it's all about!" junior Diego Martinez states.
There hasn't been much information regarding the timeline or what exactly the installation will include but, AREA 15 CEO, Winston Fisher has stated, "We are enormously gratified to have an extraordinary company like Universal as our partner as we embark on the next phase of growth for Area15."
There are many things to do with this opportunity, considering Universal's horror catalog new and old. Universals iconic horror characters from movies like The Bride of Frankenstein could be included along with other characters like The Wolf Man and The Creature From the Black Lagoon. could be included but also more recent Universal horror hits like Nope and M3GAN. Fisher also said they hope to start development of this experience in the next six months.
"I've gone to the original Horror Nights at Universal Studios and it was really fun. It's exciting that we get to have one here all year long that I can go to whenever. I'm excited for this to be ready and open for the public." says senior Marielle Tuazon.