Rihanna Super Bowl Halftime Show
The Super Bowl is a popular day every year when fans around the nation come together to watch the two best football teams battle for the Vince Lombardi trophy. In addition to football and family time, an iconic halftime performance is also held each year. The popstar icon and recent mother Rihanna is set to perform this year.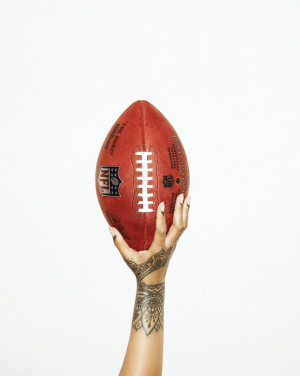 For months, there were many rumors circulating about who would perform at the half time show. Many people claim the half time show wanted a woman in pop, which only brought up more rumors about its performer.  It wasn't until Rihanna herself posted to Instagram on September 25th of 2022, seemingly confirming that she is the performer.
Many people were very excited about Rihanna's role in the half time show. Rihanna is better known for her music, as she's been releasing music for ever a decade, but as of late, music wasn't Rihanna's biggest priority. After relating her critically acclaimed 5th studio album ANTI in 2016, Rihanna took a step back from music to pursue other ventures. She has since founded two brands, Fenty Beauty and Savage X Fenty which are both wildly popular. So, when she was announced to perform at the half time show, many were excited to see Rihanna back into music.  Since the announcement, she has released her first song in six years, called "Lift Me Up," a piece for the soundtrack of "Black Panther: Wakanda Forever."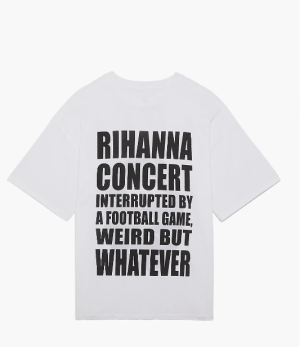 "I just like her and what she does, and her get down… She has the opportunity to really blow us away. I know we set the bar extremely high," Dr.Dre (last year's Super Bowl halftime performer) stated on Rihanna's performance.
There has been talk about what Rihanna is actually going to do for the Super Bowl. Since halftime shows are typically around 15 minutes, people are wondering how a star like Rihanna who has a seemingly endless amount of hits, is going to make the length of the show work. Nevertheless, Rihanna is working hard on her performance. Her musical director said, "It's Going to Be Unlike Anything You've Ever Seen Before." Rihanna has also just released a Super Bowl LVII Savage x Fenty collection. Although many people are speculating who Rihanna is going to bring out as a guest for her performance, nothing has been confirmed.