National Science Bowl
In 1991, the National Science Bowl was created to recognize high school and middle school students that are able to catch up in the competitive field of answering questions about science and math.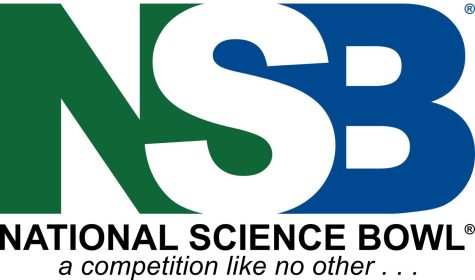 "The Science Bowl is a Jeopardy-style event that focuses on the main high school sciences," David Satterfield, a member of the team, explains. "These include physics, chemistry, and earth science whilst still incorporating math as well."
Preparing for such an event takes determination and dedication at the very least. Piles of textbooks may litter the floor and practice questions fill up the classroom when members meet. The competition is largely knowledge-based with some technical problems for them to solve as well. 
Ann Margaret De Guzman, a senior on the team, has been very involved in the preparation of the Science Bowl and is ecstatic to show what they've got!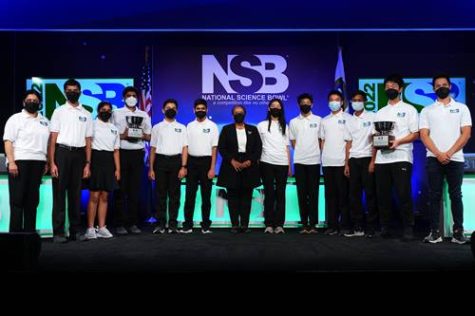 "The Science Bowl is an annual competition that is hosted by the National Nuclear Security Administration/Nevada Field Office," she tells. "The team that wins our region competition will move on to nationals and get to compete in Washington D.C."
Although the event is highly competitive and fast-paced, it was created to push students to strive for recognition on both a regional and national level. The events at these levels hope to encourage them to become more involved in math and science activities that are important to the Department of Energy and the Nation as a whole. 
"
I joined to improve my knowledge in all science fields and it has affected me because I have grown a greater passion for the sciences."
— Ann Margaret De Guzman
The structure of the team includes a coach, four members, and an alternate. In that, it is a close-knit group that strives to become better for the event at hand. Answering a plethora of questions and attempting to expand one's knowledge is not an easy feat. Through that, the team is able to discuss with one another and share their techniques in answering any problems. 
The Science Bowl in itself is very overwhelming to some. Even so, the competition is something that the members look forward to as they are able to show their growth and how hard they've worked.
"I look forward to having a challenge for myself," Satterfield says. "If failed, it won't kill my chances at good colleges and scholarships."