The Super Mario Bros. Movie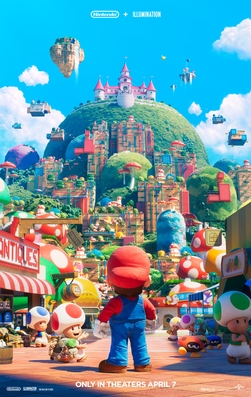 With a release date of April 7, 2023, The Super Mario Bros. Movie is sure to bring nostalgia to all of its' viewers. Based on the Mario video game produced by Nintendo, this film follows the story of plumber Mario and his brother Luigi who travel through the Mushroom Kingdom to save Mario's love, Princess Peach, from her captor Bowser. Wanting to increase their on-screen presence, Mario creator Shigeru Miyamoto hired film experts to get the job done.
What is your favorite Super Mario game?
Sorry, there was an error loading this poll.
One of Miyamoto's motivations for this film was to entertain those who don't necessarily love video games with the same story line.
To Noel Murray, he said, "If we were going to make a Mario Bros. movie, that movie should be entertaining as a movie, and not a translation of the videogame."
Although Miyamoto is happy with the work that was done, he does have some regrets.
"I think that they tried very hard and in the end it was a very fun project that they put a lot of effort into," he explained. "The one thing that I still have some regrets about is that the movie may have tried to get a little too close to what the Mario Bros. videogames were. And in that sense, it became a movie that was about a videogame, rather than being an entertaining movie in and of its self."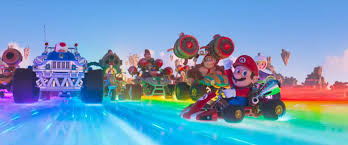 Directors Aaron Horvath and Michael Jelenic have worked on many animated projects together in the past including Teen Titans Go! and it's film adaptations. The cast of this movie includes Chris Pratt portraying Mario, Anya Taylor-Joy as Princess Peach, and Jack Black as Bowser. They began production in 2020, and the first teaser trailer was released on October 22, 2022. The first official trailer was released on November 29, 2022, and more information was released, creating much more excitement.
As the star actor, Pratt is excited to voice the main character Mario in his adventures to save Princess Peach. Although he has received much criticism for the accent and the way he came into the role of Mario, Pratt has pushed through, ignoring the outside voices and focusing on his work. He had to learn how to vocalize the Italian accent of Mario, and is very  pleased with how it turned out.
To Variety, Pratt said, "I worked really closely with the directors and trying out a few things and landed on something that I'm really proud of and can't wait for people to see and hear."