Seniors vs. Semester Exams
Battling senioritis is not for the weak. With semester exams coming up and so much on the line for most of the 2023 graduates, preparing for them is definitely harder than most think. Keeping up with so many classes at once is already a struggle, but trying to find the right amount of motivation as well as balancing any extracurriculars, jobs, or volunteer work, adds to those responsibilities unbelievably.
Giuliano Kuo, senior, hopes for seniors to take care of themselves throughout this time despite the stress of it all.
"I think it's so crucial that seniors take time for themselves and rest at least seven or more hours a day," he states. "Most high scholars barely sleep five hours daily which can lead to bad focus."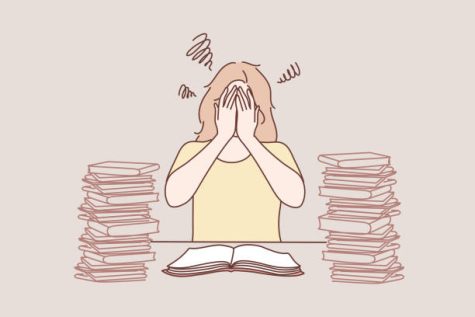 Studying and finding the right method when doing so is detrimental to one's span of knowledge. Whether it be reading a textbook, working out problems, or going over notes over and over again, each method is special to an individual. Finding the correct method to learn is a large part of trying to understand any material at all. 
"For finals, I've been reviewing content that we learned earlier in the semester because there are things I haven't seen in a bit and would like some sort of refresher on– across all my classes," Paulane Tulop, senior, tells. "I try especially to review the content that I don't feel the most confident in or am confused about."
Savana Chalmers is also a senior that is preparing for exams in a similar way.
"I am working hard to study for my final exams since I take most of them early due to my Dual Enrollment classes," Chalmers explains. "I won't stop till I drop!"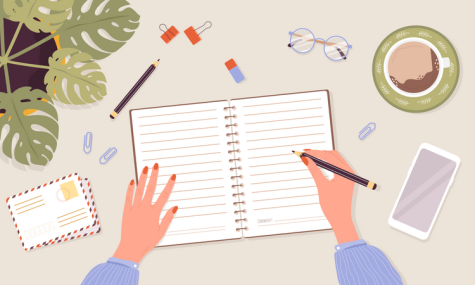 Lacking motivation is a common similarity among students already. With so many things going on in life at once and the jump back into the real world, the effects of the environment can be brutal. Regardless of those circumstances, though, it is helpful to know that no one is truly alone in how they may be feeling. Simply put, the semester exam season can be difficult for everyone– but it is a patch to get through. All will be okay and the break that is coming will give each person a way to relax after such a hard time.
"Other than [material I may need more time on], I feel pretty confident about semester finals, not too worried if anything," Tulop says. "I'm just looking forward to having a winter break."