Lee Canyon Ski Resort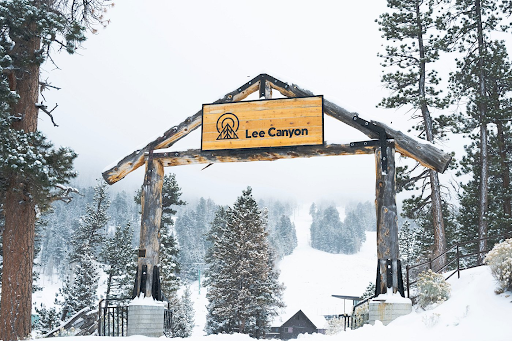 Snow in Las Vegas is a rare thing to experience, but taking a forty-five minute drive to Lee Canyon this season and a person can find themselves in a winter wonderland. The Las Vegas Ski and Snowboard Resort, more commonly known as Lee Canyon Resort, is in the Spring Mountains on Mount Charleston and is 8,510 feet above sea level which is a great place to getaway from the city.
The winter season for Lee Canyon Resort runs from December to March and is anticipating its opening by early December. The resort offers skiing and snowboarding and has three chair lifts which provide access to 30 trails. 
Equipment rentals are available, which include skis, snowboards, and boots, but there is limited availability so visitors are encouraged to reserve it in advance. There are skiing and snowboarding day passes and season passes available, including local discounts.
Sophomore Jazmin Ruiz said, "I went skiing here on a field trip when I was in elementary school. I learned how to go down the bunny hill after the lesson. It was so much fun!"
A person doesn't have to worry if they don't have experience, but want to try this sport out because lessons are also available. A variety of classes are available for skiers and snowboarders of all ages and levels, from the beginner, to the advanced skier that wants to enhance their racing skills and techniques. Private and group lessons are also options and reservations can be made online. 
Sophomore Jaeden Jones said, "I've never been skiing before. It sounds a little scary and fun at the same time."
The skiing and snowboarding conditions at Lee Canyon are dependent on the weather conditions. A live webcam view is available of the resort so that a visitor can scope out the conditions before driving up the mountain. The webcam can be accessed at, Webcams | Lee Canyon.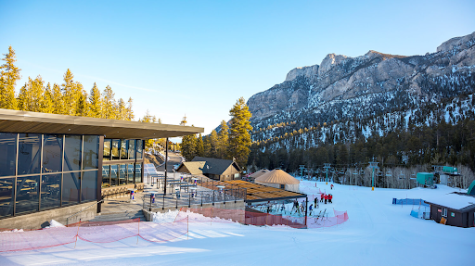 If a skier gets tired and wants to take a break, they can enjoy a snack at the bar and grill which has several food options to choose from. People can sit inside or outside on the deck and watch skiers go down the hill as they eat their food and relax before getting back on the slopes.
Ruiz said "It was nice to drink some hot chocolate and watch the snow fall down when we took a break from skiing,"
One thing to know before going to visit is that parking is limited and is first come, first serve. A reservation for parking is strongly recommended in the winter and can be be made on their website for $10.