The Last of Us Coming 2023
The 2013 release of storytelling game "The Last of Us" was the beginning of a huge popularity of the game. 7 years later, "The Last of Us Part II" only added fuel to the fire. This game following Joel and Ellie in a post apocalyptic world captured the hearts of many. The popularity of the game will be coming to the big screen in 2023 with the release of the TV series of the same name, with HBO Max.
TLOU, as fans like to call it, is a largely story based game. 20 years prior to the game's true story, America becomes infected with a zombie-like outbreak which quickly spreads. Players meet Joel, who is trying to flee the Infected with his brother and daughter. His daughter ends up getting shot by police and dies in her dad's arms, which brings gamers to the real  events of the game. Joel is working as a smuggler and a grieving father. He ends up meeting Marlene, leader of rebel group the Fireflies where she gives Joel the task of getting someone named Ellie, to a hospital in Salt Lake City.  Upon meeting Ellie he learns that Ellie has been infected but is immune and is needed to make a cure for the outbreak. This is the beginning of the long treacherous journey of the Infected, enemies and allies the protagonists go through.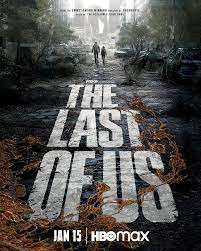 Fans were excited when in June of 2020 about the announcement of "The Last of Us" TV Series with HBO Max, coming in 2023. It stars Pedro Pascal, known for Narcos and Star Wars, as Joel and Bella Ramsey as Ellie. The cast also includes Nick Offerman and Sormi Reid. The first trailer released September of this year and it was announced to be debuting on January 15, 2022. The show is  supposed to follow the same plot of the game but also include extra content that didn't make it into the game. 
"'The Last of Us' is one of my favorite stories of all time. I'll never forget the bittersweet feeling when I finished both of the games so, I'm obviously really excited for the show adaptation. Just hearing that content that didn't make it to the original game will be in the show makes me really happy. Also, getting to see the infected done so well in live action gives me more hope that the show will turn out to be great," says superfan junior Diego Martinez.
The show has excited many fans and led them to wonder about season 2. With the 2020 release of The Last of Us Part II, it would make sense for the show to get renewed for a second season following the second game. Although HBO Max referred to the show as 'the first season' there has been no confirmed season 2 as of yet.