A second chance at the "Happy Place"
  Coming through with her fourth major novel, Emily Henry tops the news boards with the announcement for a new book "Happy Place," coming out in 2023. She is currently working hard through each publishing process to create more content for her avid readers. High expectations are held for the upcoming book, which is expected to be released on April 25, 2023. 
Henry has written New York Times Bestseller novels like "People We Meet On Vacation" and "Beach Read" which stayed on the map for 11 straight weeks. Both books earned awards on reading app "Goodreads" in 2020 and 2021 for best romance novel gaining many followers. 
"Emily Henry takes the crown for being one of the authors I enjoy because not only does she have a bubbly personality, she reflects that happiness on to her work," states sophomore reader Taylar Leach.
Having a little something for each of her readers, Henry's novels don't just surround romance but include family backgrounds and deep morals that relate to the way the world is at the moment. Taking all that is important in an individual's personality, natural actions, and casual dialogue, Henry creates relatable and comforting characters that entrap the reader all the way to the end. 
"
I think as a reader, it lends itself to that as well, because we're already trying to go new places and meet new people when we're reading. We're craving something, some new experience that we want to bring into ourselves."
— New York Times : Amy Virshup
The book follows a dedicated, reserved surgical resident and a mysterious, alluring man who clashed together like fated mates; or so they thought. The (ex) couple has been broken up for six months but haven't had the heart to break it to their closest companions. Wyn and Harriet have been pretending to still be the happy couple they once were for the sake of not ruining the bond the friend group has created. 
In a turn of events, the cottage, that the "couple" and their friends have been escaping to every year,  has been put up for sale leaving this year to be the last that all the friends would be able to enjoy together. While trying to deny the attraction that still lingers between the broken up pair and weighing the choices in breaking the news to their friends or not, Harriet and Wyn are in a whirlwind of emotions determining what is best for each party involved. 
Anticipating the read, sophomore Kayden Sparkman explains, "There has been a lot of talk about the upcoming book for some time. I'm just glad the wait of what feels like forever will be over soon, and I can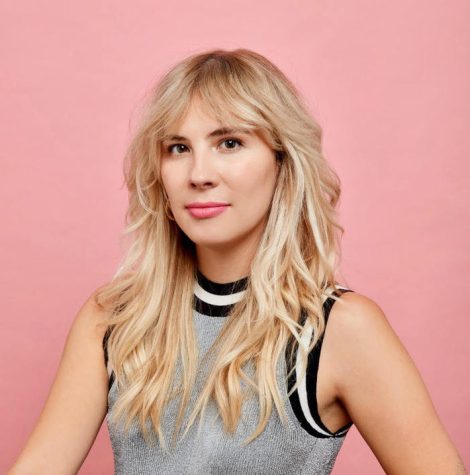 The novel is up for pre-sale on sites like Barnes and Noble, Amazon, Penguin Random House, her own web store and many more large and small corporations. Taking a deeper look behind the scenes to who kicks off the writing process, Henry was raised in Cincinnati with two older brothers and her parents. As of now, she and her husband live in Cincinnati with their dog. 
She has released at least one romance book with a cartoon cover every year, constantly, since 2020, but she has had her fair share of books in other categories in the years before that. Mixing a fair share of comedy, drama, romance, and suspense, Henry has a lot on her plate to make this book a great one to add to the collection. 
"Romance wasn't my first pick of genres until I read one of Emily's books. She subtly includes the love story into the detailed plot, creating an almost perfect storyline," says sophomore fan Meadow Carroll.