Creed III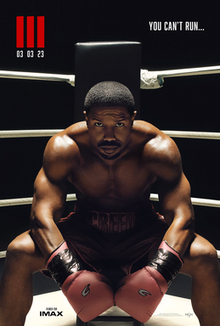 Coming out on March 3, 2023, the epic finale to the Creed trilogy, "Creed III," continues to follow the story of Adonis Creed (Michael B. Jordan), son of Apollo Creed (Carl Weathers). Boxing prodigy Apollo Creed died before his son Adonis knew him, and finding out who his father was sets Adonis on a journey of self-discovery, knowing he wanted to fight, but understanding its dangers as well. Leaving his past behind and going to live with Apollo's wife, Creed eventually realizes his true calling of being a fighter like his father. Creating his own reputation, and his own family, he follows in his father's footsteps no matter how dangerous.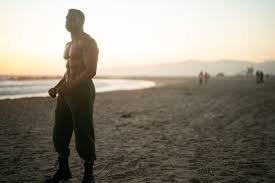 Taking place five years after "Creed II," Creed runs into an old friend from his childhood. Being locked up for 18 years, Damian Anderson (Jonathan Majors) wants justice for the time he has lost, and the fame he believes he deserves that has been stolen by Creed. Along the way, Creed learns lessons that will help him become a better coach, fighter, and son.
Based off the characters created by Sylvester Stallone in the original Rocky series, the Creed movies began with Rocky Balboa coaching Creed in his newfound career. However, this time Stallone will not step into the role of Rocky in "Creed III." To The Hollywood Reporter Stallone recently commented, "It was taken in a direction that is quite different than I would've taken it." He also explains that as he regrets that decision, he did not want the characters he had created to go to any dark places, feeling that "people have enough darkness."
What is your favorite Creed movie?
Sorry, there was an error loading this poll.
Along with a difference in on-screen faces, there will be a new figure behind the camera. Michael B. Jordan, portraying Creed, will be directing this film for his first time ever. He will also be a part of the team that produces the movie, along with Ryan Coogler, writer of III's story and producer of the first Creed. In a statement on directing, Jordan said, "Creed III is that moment — a time in my life where I've grown more sure of who I am, holding agency in my own story, maturing personally, growing professionally, and learning from the Greats like Ryan Coogler, most recently Denzel Washington, and other top tier directors I respect. All of which sets the table for this moment."
Alexander Reese, sophomore at Shadow Ridge High School, has been following the "Creed" series since their debut. Reese commented, "I am so excited for this movie to come out. I have been waiting for it ever since Creed II and will continue to wait impatiently until March."