7 Leaves Cafe: More than Coffee
7 Leaves Café is a small shop that serves many Southeast Asian drinks. From taro milk tea to mung bean tea, the franchise tries to bring a beverage that reaches the heart in unexpected ways. The chain also serves macarons created by their chef, David, who is a scientist-turned-baker. With his expertise, he brings macarons to those who walk into 7 Leaves Café with a sweet tooth.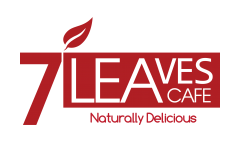 Four brothers founded the establishment. Vinh Nguyen, Quang Nguyen, Son (aka Sonny) Nguyen, and Ha Nguyen are the masterminds behind 7 Leaves Café. They had safe middle-class jobs but always felt that something was missing. An IT specialist, a software engineer, a banker, and a lawyer left their jobs to pursue an entrepreneurial dream. 
They are of immigrant parents and knew of the struggle they went through throughout their lives. With that, they knew just how much they were risking with this idea. In fact, the four hid this from their parents until their fifth shop. 
Sonny Nguyen is the second youngest of the four.
"We couldn't let them down," he tells.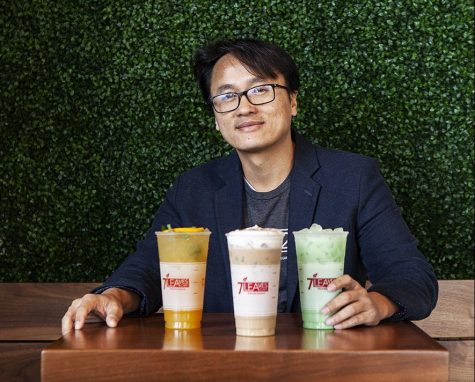 When the shops were finally revealed, their father expressed worry and fear. He knew that the brothers had no experience in the field and knew of the intense competition that went on in California– especially in Orange County, where they started. 
Sharing these drinks with the public is an amazing touch to the world in general. Southeast Asian drinks are not a common "household" item for many and being able to go to a nearby shop for them is a wonderful experience. 
"I love their Assam Milk Tea," Paulane Tulop, senior, says. "It's such a comfort drink and brings me so much joy."
"
[Our mission is] to enrich and embrace the human experience through our commitment to serve the very best coffee, tea, and goodness in every cup, in every community."
— 7 Leaves Café
Right now, there are 22 locations in California, Nevada, and Texas. Despite the lack of experience of the founders, their passion to grow together with this project has pushed them to the greatest heights. The most common customers are usually college students that come in to study while having a comforting drink with them. 
Its name, "7 Leaves Café" stands for the seven ingredients they use for their herbal tea. The founders contemplated on their logo for a long time. 
"We always wanted a name that wasn't too weird," Ha Nguyen, the youngest brother, explains, "or too common."
All in all, 7 Leaves Café is a go-to for many people. From students looking for a study spot, a nurse in a rush for some caffeine, or even a group of friends trying to catch up with one another, these shops are a great choice.