American Cancer Society – Relay for Life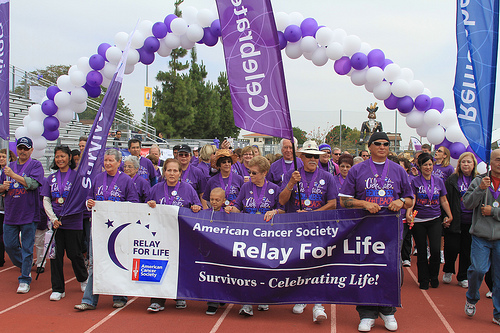 Multiple people are affected by cancer. Whether it be from a family member, close friend, co-worker, or even a person themselves– the effects are difficult to deal with.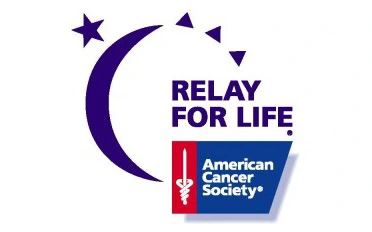 The American Cancer Society's goal is to disappear, to no longer have an organization that is needed for those who have cancer. Their goal is to create programs, help speed up the process for a cure, and continually encourage those who are hurting with a courageous smile regardless of their status in their journey. Being on this path is life-changing and lifelong. It is something that is difficult to turn back from– but never impossible.
"We just want to bring awareness and let the community know that we're all here for you and let them know you're not doing this alone," Brittany, a four-time cancer survivor, says.
The Relay for Life Movement is a branch of the American Cancer Society. It is a peer-to-peer movement that focuses on fundraising and encourages anyone capable of participating to be present in the moment. 
Its beginning was during the 1980s. Dr. Gordon Klatt went around a track for 24 hours straight as a way to raise money for the American Cancer Society in Tacoma, Washington. He covered 83.6 miles and raised $27,000 through pledges to help save lives from cancer. An event then occupied his mind as 19 teams were now a part of the first Relay For Life event ever– making $33,000.
There are multiple events throughout the year that all are welcome to. Research goes on behind the scenes in the studies of cancer, all people are able to learn about how to support those who may be suffering, and offers information that is proven to help people in their fight. 

"Our mission is to save lives, celebrate lives, and lead the fight for a world without cancer," their site tells. "Whether it's fueling breakthrough research or providing essential services throughout someone's cancer journey, our fundraising makes a real difference in the fight against cancer."
The message of the organization itself is powerful. The words "You are not alone" and "You are strong" symbolize the entirety of the program and give the reassurance that so many people need.
The program is largely volunteer-driven. They need all and any people they can get to spread their message of hope and peace to all ends of the world. Branches all over the U.S. keep pushing on with their fight in the most admirable way. Presentations all over the world and relays take place as a way to leave bigger imprints wherever they walk. Their hearts bleed purple and radiate love.
"Come to Relay For Life, because there's no other event that really makes you feel like you are doing something," Troy, a Team Captain from a Relay event explains. "You're really contributing. You're really making a difference in those people's lives, because our survivors rely on the American Cancer Society for a lot of different services."