All About iOS16
With a new roster of Apple products rolling out, and in order to be at the forefront of tech, Apple released the long awaited iOS16 update. The new update is available for all iPhones 8 or newer, and was released to the public on September 12, 2022. Some of the changes include, but are not limited to, a reimagined lock screen, the ability to edit or unsend messages, new photo editing capabilities, as well as some basic bug fixes. 
A feature that is loved by many is the innovation of lock screen customizability.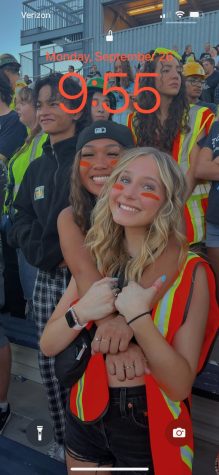 Sophomore, Julia Willhite is a fan of this feature saying, "My favorite part about the new update is being able to make different lock screens and change them quickly. I get bored looking at the same screen, so being able to change it up refreshes my brain."
While the lock screens may be the biggest change noticed by many, sophomore, Lila Brough, has a different appreciation with the new update. 
"I love the fact that you can click on people in a photo and copy and paste them, It's amazing especially for photoshopping," Brough adds.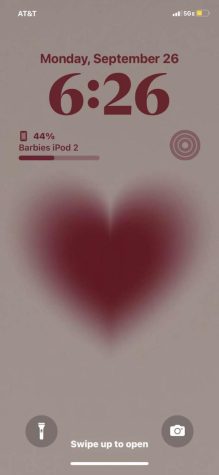 While the new update seems to be a hit for most users, it still has its cons. 
Junior, Bailey Olson says, "I think the notification placement could be changed, I honestly hate how they are now and it makes it difficult to see what they are and who they are from, as well as trying to reply to them."
The notification placement seems to be a big dislike among many. While they may be more out of the way, allowing users to see their lockscreen, it may be too far out of the way. 
"In my personal opinion the worst part about the update is the placement for notifications and other updates," says sophomore, Daijah Harrison. "The reasoning for why they put it at the bottom? We will never know but horrible placement!"
While many may have their gripes about parts and pieces of the new update, overall many are happy with it and love the new features Apple brought to the table. 
Sophomore, Aubrey Jaramillo is someone who fits into this category saying, "I think the new update has made my iPhone more enjoyable for me and gives a much more creative way to display my apps/photos."
While the lock screen may be the biggest noticed difference, another feature loved by many is the new ability to edit and unsend messages. 
"One of my favorite things about the new update is that I can unsend messages now which comes in handy a lot," says Jaramillo. 
Though the update may have some cons to people, the refreshing innovation of iOS16 is largely loved by many. 
What is the best new feature of iOS16?
Sorry, there was an error loading this poll.