"Fall" for the Ridge's First DCM
After coming back from summer break, clubs have started back up again. Key Club has already held a few meetings since school started and they are not slowing down anytime soon. Key Club has hosted its first District Council Meeting!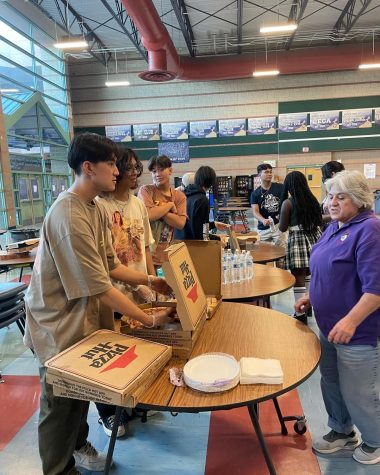 The DCM was held on September 6th, 2022. Each member was very excited to finally host an event after so long. With many new members and others returning for another year, there is definitely a diverse community within the club.
"This is my first year in Key Club," Katie Yant, sophomore, tells. "I've really enjoyed it so far!"
There are many things lined up for Key Club this year. With fundraisers, service projects, and many icebreakers, the Ridge's progress is nonstop. 
Each meeting allows for enough time for each member to talk to one another and truly socialize. The board is working very hard to make Key Club a wonderful experience for all its members. And for most of them, it's their first time being so hands-on within the club. 
A District Council Meeting takes place every month with a new host for each time. It is a meeting with other key clubs within the same district that allows for them to socialize and catch up on each other's progress as well. Games like "Minute-to-Win-it" are also on the agenda amidst the discussions that also go on during the meeting. Cheers and healthy competition brew among the different key clubs that are in attendance. Among these things, each DCM usually has a theme. The Ridge's Key Club was the host for the September DCM and the theme was autumn or all things fall.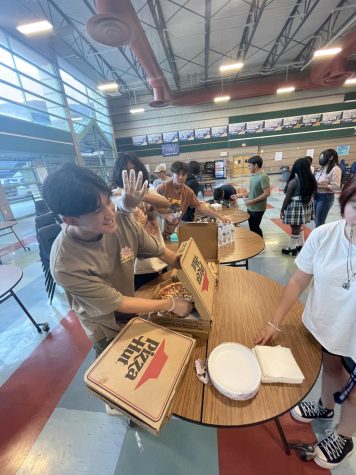 "I loved the vibes," Bella Mora, sophomore, says. "The colors and leaves were so cute. Overall, it was definitely a slay."
Mora is a member that has returned for her second year. As a sophomore, she has so much more time to experience Key Club to the fullest. 
Events like Fall Rally and the Regional Training Conference (RTC) are among the things that some key clubbers look forward to. All in all, its main focus is service.
"Key Club is an opportunity to help others while also building friendships and leadership skills within the club," Yant explains.