Safe Spaces for a Happy Halloween
Halloween is this weekend, and it's looking a lot different than what everyone is used to. With COVID looming over everyone's heads, holidays such as Halloween are going to have to be a little untraditional than what people are used to. Even though it looks different this year, it doesn't mean that kids and parents alike can't celebrate it in their own, safe way. 
"Covid has really affected the way we traditionally do Halloween. We can't really go door to door getting candy like we usually do or gather in big groups," states junior, Marley Martinez.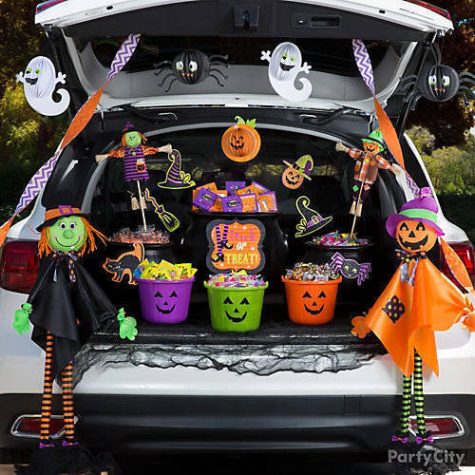 Martinez is right. The symptoms of Covid have proven dangerous to everyone around the world, and the possibilities of what could happen if someone were to catch it are too great to risk going back to the traditional way of celebration. 
"I think there is a huge risk of potentially spreading Covid because you're coming into contact with so many strangers and have no clue what people have or the precautions they've taken," says Anthony Bracha, senior. 
Since the pandemic has kept most people's families and young kids inside the house for months, little kids' parents everywhere need a break from having to entertain their children for months on end. Since this is the case, a small trunk or treat would be the perfect solution to the many problems that parents and kids face with trying to figure out how to celebrate the upcoming holiday. 
"I'm not really sure if there is a safe way to do trick or treating, but I think if people still did small get-togethers or a socially distanced trunk or treat that would be fine," Martinez states. 
While a trunk or treat is nice, others still need that social interaction that has been extremely limited, and at other times, cut off. If a trunk or treat isn't a great fit, gathering safely in a group of five or less is another option for those who have to interact with others to make it through the day.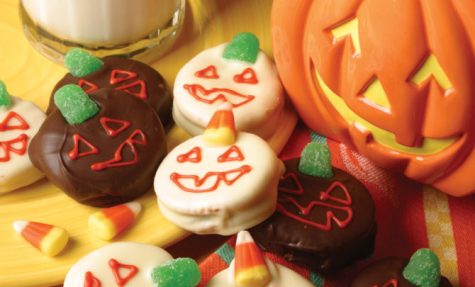 "I don't think that there can be a truly safe Halloween this year. Going door to door trick-or-treating, even with masks still has a risk to it, and throwing a party probably isn't the best idea. I think that if you want to have a social Halloween, having a small get together of 5-6 people is probably the best way to go," states Bracha. 
Overall, if the risk of the pandemic still proves worrisome, and interacting with others isn't an option on anyone's to-do list, there are other ways to safely celebrate Halloween and all it has to offer.
"I think a safer alternative is just to stay in with a couple of friends, dress up, watch Halloween movies, and make Halloween treats," says Martinez. 
If interaction with others is still too soon, staying inside and making the most of the day with family and close friends is sure to be a fulfilling substitute to celebrate this Halloween.