The Lost Girls
The 2022 film, The Lost Girls, is soon to be released on June 17.  The film is based in the UK and directed by Livia De Paolis. According to IMDb, the plot of The Lost Girls is "Like her grandmother and her mother Jane before her, Wendy must escape Pan's hold on her and the promise he wants her to keep." 
The film is based on a novel by Laurie Fox. According to Fox, the book was meant to be a "Love letter to imagination."
"I have been fascinated with the hidden meanings of fairy tales since childhood" says Paolis in an interview with Deadline, "so when I read Laurie Fox's novel The Lost Girls I was immediately on board with the way she reinvents J.M. Barrie's timeless fairytale for a contemporary audience."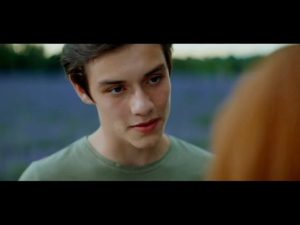 One of the main draws of the film is the appearance of Louis Partridge as Peter Pan. Louis Partridge rose to prominence for appearing in Enola with Millie Bobby Brown,and fans have been anticipating roles from him ever since. 
Louis Partridge has uploaded TikToks with him and his co-stars in the film. 
Many people are also interested as the trailers have implied that this is a darker version of Peter Pan. Peter Pan has always been a morally gray character that some find more creepy than charming. Many of the comments in the trailers reflect that. 
Though some are not too excited, and think that it doesn't look that good.
Upon watching the trailer, Isabella Soto says "Peter seems kinda creepy, and also the vibe is very off."  Which is something others have noticed too. "This movie feels like it will be the Twilight of Fairy Tale movies and I don't mean that as a compliment."
Others feel more optimistically about the trailer. Junior Josie Gordon would give the trailer an eight out of ten. "Although it caught my eye there were some holes within the plot— and I feel like it's kind of dragging but at the same time it's pretty eye-catching" says Gordon. "I feel like it;s going to be extremely interesting and that it has great actors being played for the roles in itself."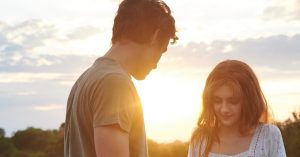 Another notable actor in this film is Emma Thmpson. She cameos as Wendy's mother Jane. 
As the film has not come out yet, it is impossible to pass judgment on the full product. But audiences are anticipating it, and if one has the chance, they should definitely try to find out how they feel about it.