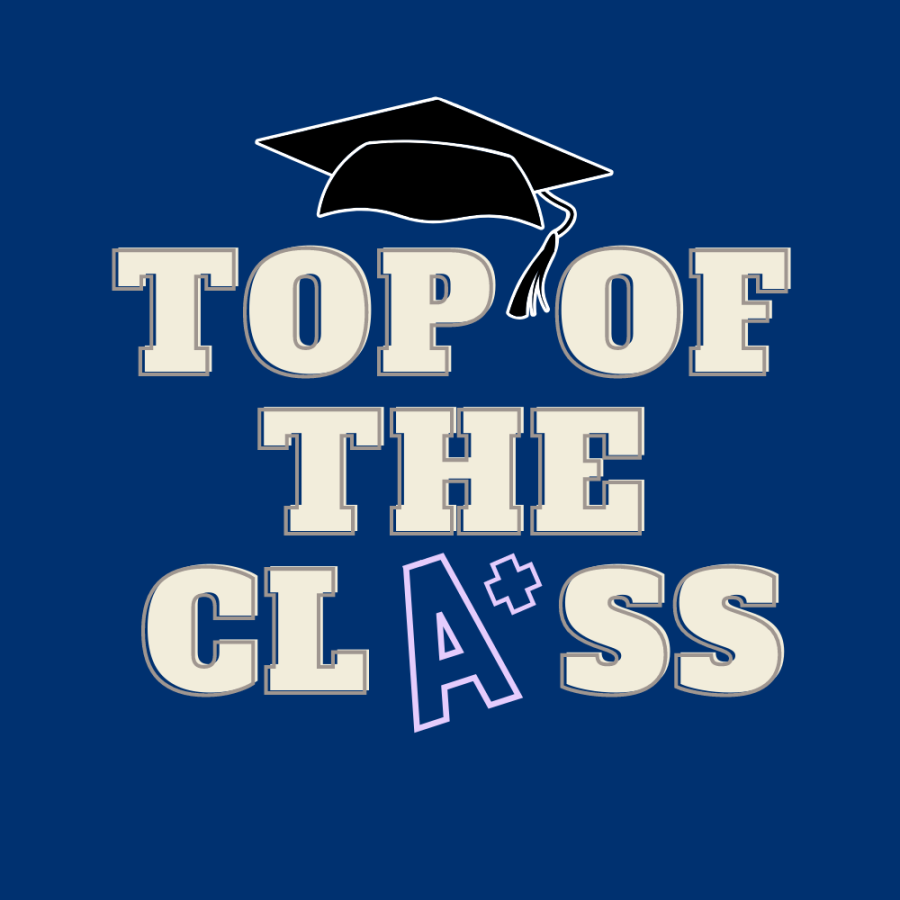 Top of the Class
May 18, 2022
Congratulations to Cooper Fisk and Trent Smith who are the Class of 2022 Valedictorians. Fisk and Smith will be graduating with an impressive 5.450 weighted GPA.
Cooper Fisk
Cooper Fisk set his sights on becoming the valedictorian of his class when he was in elementary school; he realized he needed to put in the work during every academic school year to achieve that goal. Fisk plans on attending Utah State University in the fall to study electrical engineering with an emphasis on sustainable energy and electic vehicle development.  Fisk's professional goals included working on developing sustainable energy resources and infatructure and also helping design electric vehicles as part of team and then as a leader over a team. Fisk received the Presidential Scholarship from Utah State University which covers 100% of tuition and student fees for four years which ends up saving Fisk approximately $47,000 (as a nonresident of Utah).
Fisk said that obtaining the title of valedictorian was a lot more challenging than some people would think, but it was also less work than anticipated.
Fisk took as many advanced placement classes as possible during his high school career but thinks that AP Physics was the most difficult.
"AP Physics was the most challenging class because it's a lot of new concepts and it's a new way of thinking to apply them," stated Fisk.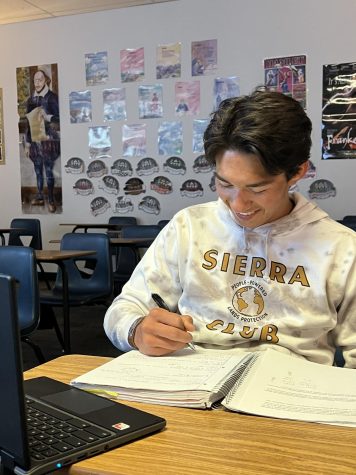 Although AP Physics was the hardest class he took, he also says it was the most beneficial because it challenged him in ways that other classes hadn't.
Fisk is a respected, and successful, cross country and track and field athlete as well. It was never a question in Fisk's mind whether or not he should pursue his athletic career over his academic one. He says that he loves his sports too much to give them up; he also was not willing to let his schoolwork slide for the sake of running. Fisk does state that managing his time effectively proved to be difficult at times but it was ultimately worth it in the long run.
Fisk advises younger Mustangs to, "Keep pushing yourself and don't give up just because you aren't doing well at something at first."
Leave a Comment
Trent Smith
Senior, Trent Smith, is a state champion in wrestling which is an impressive accomplishment along with being the Valedictorian of the Class of 2022. Smith will be attending the University of Nevada, Reno in the fall and he plans to study software engineering or biology with the hopes of pursuing a premed degree, although his ultimate goal is to become an actor in movies. Smith received the Presidential Scholarship from UNR which is "awarded to those who demonstrate a combination of outstandig academic performace … The minimun grade point average for consideration is a 3.5. These awards are limited and are awarded on a competitive basis. The value of this award is $8,000 per year."
Smith realized he could achieve the pretigous title of valedictorian during his freshman year and he admits that every year, he felt as if he was in a "horse race" with Fisk.
Although Smith's accomplishment is his alone, he credits many of the students who he has had in class with him.
Smith does admit that being ranked #1 in the class, "wasn't very hard, I was fortunate enough to have the help of so many of my classmates and we'll all contributed information, studying habit, and tactics all with one another.  It was a team effort."
Smith's most challenging Shadow Ridge class has been AP Physics because he was unfamiliar with the content and Ms. Stan has "high standards for her students."
Science and social studies classes are the classes that have most benefited Smith since he plans on pursuing these types of subjects in college.
"It's difficult to pin point exactly which class was the most beneficial but science takes into account the world around us and utilized math, and social studies uses history, government, and writing.  All of the classes in these specific areas of study are very important," stated Smith.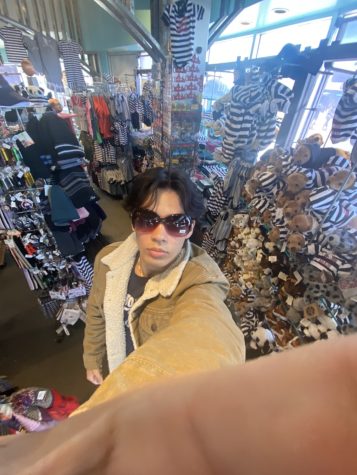 Maintaining stellar grades while pursing the state title in wrestling was often a difficult juggling act for this student athlete. Smith admits that he often thought about giving up one of his goals for the other but he knew he had many people counting on him, either academically or athletically, that he didn't want to let anyone down, so he continued to persevere and push himself to his limits. If he did have to choose one goal over the other, he admits that valedictorian would have probably been the one he let go of even though he thinks that wrestling is extremely grueling on the body.  Thankfully, he continued to excel in the classroom and maintained straight A's.
Smith admits that adapting to new teachers and classes was probably the most difficult thing he had to overcome during high school.
He stated, "Every single year I always have these really dark moments because believe it or not, I hate seeing things I am not used to in school.  So often times I struggle in the beginning, but it is all a mental battle."
Smith's advice for future Mustangs is "to never let up.  It sounds general, but when things become repetitive you cannot cave in.  Never let up in relationships with your friends, relationships with family members, school, sports, or any other passions you have.  You will never regret working  hard and trying to chase your dream."
Leave a Comment