Cobra Kai Never Dies
For the last few years, Cobra Kai has taken the world by storm. Their usual release date for each season is December 31st. Season 5 has an earlier release date! September 9, 2022, Cobra Kai returns to Netflix. During season 4, the viewers experienced many highs and lows following the main cast and the newcomers. 
Daniel LaRusso, played by Ralph Macchio, and Johnny Lawrence, played by William Zabka, are a few of the leads of the show. They reprise their roles from the hit movie Karate Kid and ever since, the audience has seen them band together and break back up. The show also follows Miguel Diaz played by Xolo Maridueña and his journey with karate, friends, bullies, relationships, and family. Also, some returning characters will reprise their role and make a comeback. Chozen from Karate Kid II will make a debut in the new season.
"Chozen is somebody who ties into the more aggressive past where fighting wasn't about a contest, it was about life and death. He still feels like he owes Daniel some help, and he wants to make amends even though Daniel has forgiven him," Josh Heald and Jon Hurwitz tell TV Line. 
Spoiler Alert for Season 4! As Daniel and Johnny train their students together, the peace isn't kept for long. Sam, played by Mary Mouser, and Miguel are back together which drives their exes, Robby, played by Tanner Buchanan, and Tory, played by Peyton List, crazy. Robby and Tory get closer as they both train at Cobra Kai , they end up going to prom together and a fight breaks out at the dance. At the All-Valley Tournament, the bet between the two dojos still stands. Whoever loses, has to shut down. Miguel gets re-injured during the semi-final round of the fight, resulting in Hawk, played by Jacob Bertrand, and Robby moving onto the final round. Hawk wins and Miyagi-Do is one step closer to staying open. Now onto the girls' fight. Sam and Tory battle it out on the mat. Tory accidentally elbows Sam, and wins. Therefore making Cobra Kai the winners of the All-Valley Under 18 Tournament. Later on, it's revealed that Terry Silver pays one of the referees to make sure Cobra Kai wins. At the very end of the season, we see that Miguel gets on a bus to Mexico to go try and find his father, but the catch is… Miguel's father doesn't know that he was born. Spoiler Alert over!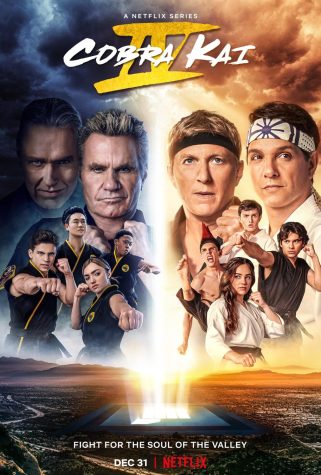 " I feel like audiences can infer the energy with which season five is going to begin. There are quite a bit of story lines that start spinning fast and very aggressively as we enter next season," explain Heald and Hurwitz. 
The trailer for season 5 has dropped and it gives the audience a bit of insight into the crazy story lines they will have to follow. There is no confirmation for season 6, but the creators and writers are writing past season 5.
"We still have an endgame plan. We're still writing beyond season 5. But it's been fun to bring in those new characters and story lines and let them lead the way sometimes," says Collider. 
To see new and old characters return to the Netflix screen will be exciting. Seasons 1-4 are able to be streamed on Netflix.