Top Gun: Maverick
Top Gun first flew into theaters in 1986, telling the story of a young, talented, and reckless pilot named Pete Mitchel aka "Maverick" (Tom Cruise) who was chosen by the Top Gun Naval Fighter Weapons School to fine-tune his skills as one of the top fighter pilots in the navy while he is also fighting for the heart of instructor Charlotte Blackwood (Kelly McGillis). 
Top Gun is one of the most staple films to come out of the 80s with its iconic flight scenes, witty banter, suspense, and music that will take a viewer's breath away. Young Tom Cruise enchants audiences with his charm and mischief-making Top Gun a must-watch, especially for those intrigued by aviation.
36 years later Tom Cruise revisits his old role as Maverick who is now a test pilot that has stumbled back into the Top Gun program and begins training graduates for an incredibly unique mission when he comes across a ghost from his past, the son of his late partner Goose who goes by the call sign "Rooster." 
Val Kilmer who played "Iceman," Maverick's nemesis, in the original film will make a comeback, however, love interest Charlotte Blackwood, played by Kelly McGillis will not be returning. 
Variety says, "Top Gun: Maverick is set 30 years after the original and finds Maverick forced to train a new generation of hotshot pilots. The new recruits are played by the likes of Miles Teller, Glenn Powell, Monica Barbaro, and Jay Ellis. Teller stars as Bradley "Rooster" Bradshaw, a pilot trainee who is the son of Maverick's late best friend Nick "Goose" Bradshaw. Kosinski said not even Meg Ryan, who played Goose's wife in the original film, was considered to return despite the Bradshaw family being a key plot point in Top Gun: Maverick."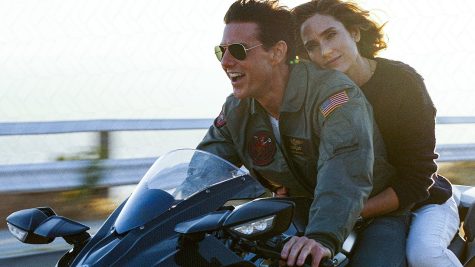 The new Top Gun will be introducing many new characters and plot lines. Director Joseph Kosinski told Insider that he didn't want to focus so much on the old stories and instead focus on the news stories for the film.
"I didn't want every storyline to always be looking backward," Kosinski said. "It was important to introduce some new characters."
Among the new characters being added is one played by Jennifer Connelly named Penny Benjamin. Penny was only referred to in the movies as "the Admiral's Daughter" whose character was talked about as a past love of Mavericks and will act like an old flame rekindled in the film.