The Nation's New Addiction: Wordle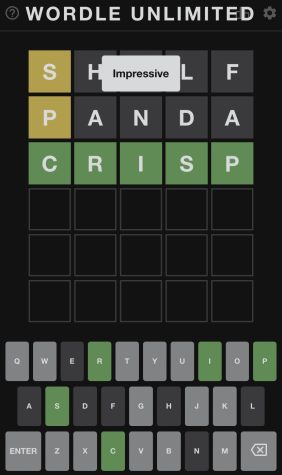 A new game is on the uprise in the States, and no, it is not Stumble Guys. Wordle, a daily crossword puzzle has gone viral, and for good reason. Millions of daily players who get not only a fun daily treat but also developed an expanded vocabulary have made this game a new favorite hobby.
The rules are simple, players are presented with 5 fill in the blank boxes of which they are supposed to guess a word. If the word they have chosen contains letters matching the secret daily word, the boxes will turn green or yellow depending on the placement of said letter. The goal is to guess the word using the color coded hints in as least guesses as possible. While it seems fairly easy, words can get quite challenging, which makes the game all the more fun.
The New York Times bought the game from creator Josh Wardle in 2022, while he would't give the exact price, Josh said it sold in "The low seven figures." That is a lot of money! Wardel says that the game has had far more success than he ever could have thought, and is proud of his achievement.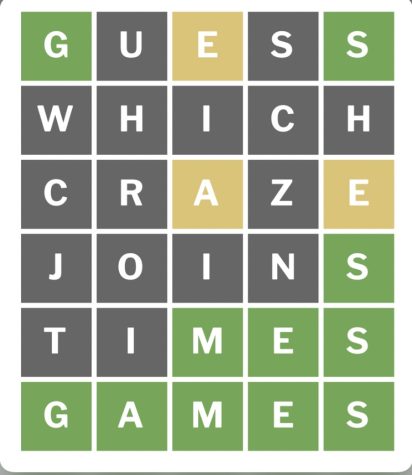 So what has made Wordle so popular, it's just a word game, right? Well, players report having a sense of pride when guessing the wordle. They only get one shot to win it since it's a daily game, and getting it feels very rewarding. The question of "Did you get it?" is either answered with a proud "yes," or an ashamed "no."  Nothing feels better than cracking the puzzle before one's friends. All the more reason to play; its exciting.
Freshman Taylor McEvoy is an avid Wordler.
McEvoy said, "Yes, I think too much! I find myself spending more time on Wordle than on Tiktok and text messages sometimes."
McEvoy started playing when she saw her friend solving the puzzle and has been hooked ever since.
"Being good at wordle is what I consider a personality trait at this point. I have a whole screenshot album of Wordle wins!" stated McEvoy
There have even been spinoffs of Wordle, including Dordle, Wordle Unlimited, Heardle, Nerdle, Absurdle, Qourdle, and way too many more. Fans just can't stop at only one Wordle a day, so they've invented more. People like McEvoy are getting addicted, she went as far as to say "Wordle unlimited needs to be more limited," so she can stop!
Students should definitly try playing this new game. Not only is it educational, it is a fun time. The biggest flex is being addicted to Wordle!