Disney+ Percy Jackson Series: Cast Announcement
Percy Jackson & The Olympians: The Lightning Thief, written by Rick Riordan, which was first published in 2005, has been one of the most loved and well-known young adult books of this generation. The series remains incredibly popular amongst young audiences and is still held close by those who read it when they were younger.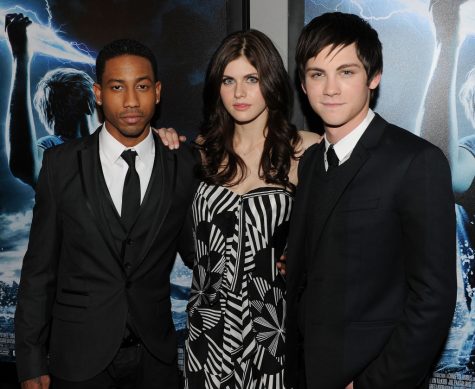 The first two books were interpreted into movies in 2010. Riordan was not very involved with the making of the movies and had no say in the casting or script, according to interviews Riordan admits to never even seeing the movies. Fans share the same sentiment with the movies being a huge letdown, falling very short of the book's reputation. Earlier this year it was announced that Disney+ would take their hand at a Percy Jackson retelling in the form of a series. In contrast to the earlier movies, Rick Riordan has a heavy hand in the production and casting which has been proven with the leads of Percy, Annabeth, and Grover being cast with age-appropriate actors. 
"I still have not seen the movies, and don't plan on ever doing so. I judge them from having read the scripts because I care most about the story. I certainly have nothing against the very talented actors. Not their fault. I'm just sorry they got dragged into that mess. I'm not a fan of Hollywood, I've never been starstruck. I could[n't] care less about TV and film, honestly. But that's not true of my fans. They really wanted new adaptations, and they felt bitterly disappointed by the movies. [I owe] it to the fans to try one more time," said Riordan in US Weekly.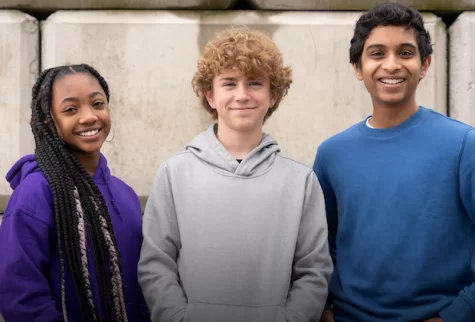 The "Big 3," Percy, Annabeth, and Grover castings were recently announced leaving mixed reactions among fans. Percy was cast with Walker Scobell (age 13), who recently starred in The Adam Project opposite Ryan Reynalds. Annabeth was cast with Leah Sava Jeffries (age 12) previously starring as Lola in Empire, and Aryan Simhadri (age 16) who had a role in Cheaper by the Dozen will star as Grover. Most fans are elated at the decisions with the cast being much closer to the original age of the characters. However, Annabeth's actress Leah Jeffries has received backlash with viewers complaining that her race does not match the original description of Annabeth. Riordan has addressed these comments, declaring them racist, harassment, and out of line. 
In a blog post, Riordan writes, "This post is specifically for those who have a problem with the casting of Leah Jeffries as Annabeth Chase. It's a shame such posts need to be written, but they do…Leah brings so much energy and enthusiasm to this role, so much of Annabeth's strength. She will be a role model for new generations of girls who will see in her the kind of hero they want to be as strong as Leah is, as much as we have discussed the potential for this kind of reaction and the intense pressure this role will bring, the negative comments she has received online are out of line. They need to stop. Now."
Although the negative reactions sing the loudest, most fans are delighted by the choice of casting and cannot wait for the Percy Jackson series to be released. For older fans, this is the chance they have been waiting for to see their favorite characters on screen just as the author intended. 
Alumni Hannah Jimenez states, "Percy Jackson has been my favorite book series since middle school. I've always loved the message of how you can be anything you want. I've always loved Annabeth because she showed me as a little kid that smart girls can save the day just as well if not better than everyone else can."
Do you like the casting of Percy Jackson?
Sorry, there was an error loading this poll.