2022 Met Gala
The Met Gala has just returned, and given viewers many memorable moments, to say the least. With last year's upsetting yet safe cancellation, the 2022 Met has made up for lost time. The theme of "Gilded Glamour" has provided an opportunity for beautiful ensembles, and a look into America's past.
The Mat Gala itself is a time-honored event, even claiming the title as the most photographed event of the year. The preparation takes months, and everything has to be approved by Anna Windsor. Let's just say, it's a pretty big deal. The party is the most exclusive party of the year and does not come at small cost. While being expected to arrive in head-to-toe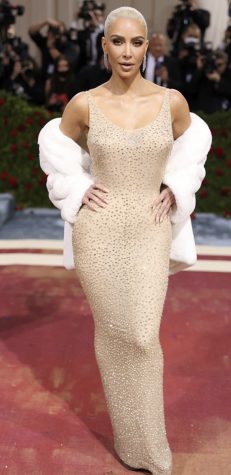 designer, attendees are giving quite a bill. With ticket costs of $30,000 and table costs of $275,000 per person, there is quite the price tag to such a glamorous event.
The theme of Gilded Glamour had been meant to show off 18th century style, with a modern twist. There was tons of high profile designers featured, with many interesting takes on this theme. One specific look that took headlines belonged to none other than Kim Kardashian. Kim arrived wearing a vintage Marilyn Monroe gown, and this wasn't any old Monroe piece, it was the very dress she wore to John F Kennedy's birthday! Kardashian reported losing 16 pounds in only 21 days in order to fit into the iconic dress without making alterations. This huge sacrifice was not accepted well by fans, as she seems to be proud of an unhealthy disorder. Viewers also commented poorly on the fact that she wore the iconic piece in general, saying that she did not deserve it, that it was disrespectful. Wither or not she should have worn it, she sure looked stunning.
Freshman Elaina Smith spoke about Kim's statement piece, she says "I thought it was very Kardashian, and the color was really pretty. I'm not sure she deserved to wear Marilyn Monroe's dress, but she still looked very fashionable."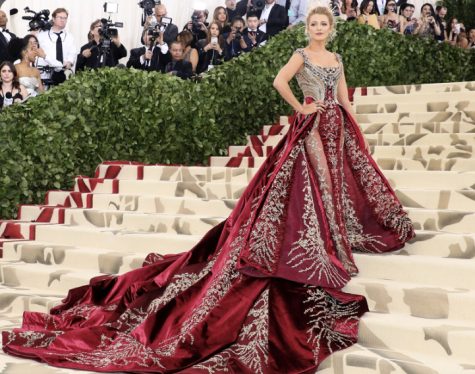 The co chairs selected for this year's party include Blake Lively and Ryan Reynolds, alongside Regina King and Lin Manuel Miranda. The show was hosted by Vanessa Hudgens and La La Anthony, also featuring Vouge Editor Hamish Bowles. 600 A listers from across the country made huge appearances and slayed on the red carpet, including some controversial choices like the entire Kardashian-Jenner family, Camila Cabello, Addison Rae, Emma Chamberlain, an even Hilary Clinton.
Its a fair statement to say that every attendee killed it. The event featured such beautiful and historically rich costumes from so many celebs! While there were many controversies, the Met was an overall success!