AAPI Heritage Month
From May 1st to May 31st, the work of Asian Americans and Pacific Islanders is put on a more noticeable stage. To put it simply, it is the month of Asian American and Pacific Islander heritage. The theme for this year's AAPI Heritage Month is "Advancing Leaders Through Celebration" as decided by the Federal Asian Pacific American Council (FAPAC).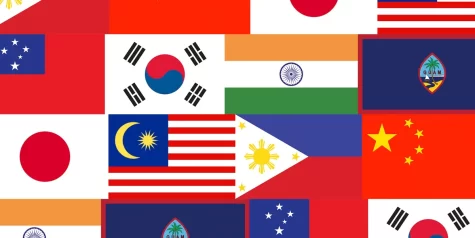 Asian Americans and Pacific Islanders alike have a heritage that is often placed on a lower stage when it comes to a global view. With a mix of Americanized manners, the culture of Asians and Pacific Islanders is affected in ways that cannot be ignored. 
Giuliano Kuo recognizes the month as an important time as it celebrates the uniqueness of Asian Americans and Pacific Islanders.
"As a Taiwanese-American, seeing the culture from two different perspectives has definitely [made a] massive impact on me," Kuo tells. "Adopting the American lifestyle into our Taiwanese culture was not easy and learning how different our everyday lives were compared to the public always made me anxious."
The significance of May being the month of celebrating and recognizing Asian Americans and Pacific Islanders is because of the arrival of the first Japanese immigrant. May 7th, 1843 marks that day while May 10th, 1869 is another important date. On May 10th, the final spike was put into the Transcontinental Railroad– marking its completion. The golden spike is a ceremonial sentiment whose meaning is to show the end of hard labor. This is significant to the Asian Americans and Pacific Islanders because the Transcontinental Railroad was largely worked on by Chinese laborers. That weight all on a golden spike and the first Japanese immigrant ultimately gives meaning to the month of May. 
"Being Asian American has helped shape me because it taught me to appreciate everything," Ryan Coching, a Filipino-American, says. "Because if my ancestors didn't immigrate to America, life would be tougher in another country."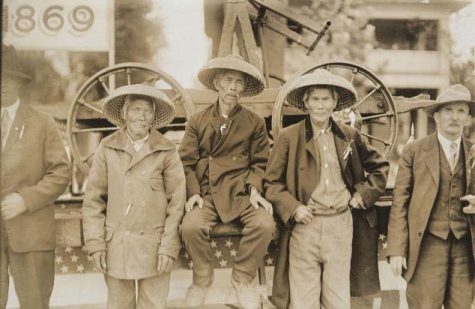 Asian American and Pacific Islander Heritage Month was originally only the first ten days of May (including May 7th and May 10th). Then, under the George H.W. Bush administration in 1992, the week was extended to a full month. The name of it during that time was Asian/Pacific American Month. In 2009, the month was recognized as Asian American and Pacific Islander Heritage Month by Barack Obama.
Highlighting the culture of the AAPI community is not the only goal of the month. Appreciating, studying, and celebrating the work of the AAPI community with their contributions to the Americas as it is now is the ultimate hope of May.
Being represented in media is an important deal for young Asian Americans and Pacific Islanders. Films, books, and just simple animations can change a child's perspective on so many things going on in the world around them. Being exposed to people that are truly similar to them and their lifestyle is what keeps them encouraged and hopeful for what the future may hold. Having that representation is truly what makes them feel included despite cultural differences that are outside of the societal norms.
"I think it's crucial that more individuals are aware of certain cultural aspects that Asian Americans and Pacific Islanders brought to the U.S. culture," Kuo explains. "Ultimately, I think that Asian American and Pacific Islander Heritage Month is certainly something that people should look into and recognize, even if it's just for the food– as there are so many delicious meals that Asian culture has to offer."