Harry's House
Harry Styles has a lot going on right now. With movies, girlfriends, tours, being a fashion icon, and now a new album being released, fans are going wild for this ex-directioner. Harry's House will be Styles's third solo album and is scheduled to be released on May 20th, 2022. Harry has released sneak peaks on his Instagram and has given the album a cozy feel that seems unlike anything he has ever written before.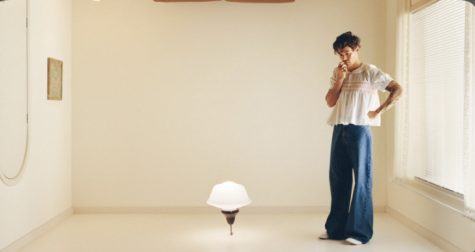 The 40 second clip provided by Styles features a montage of everyday life, with things like streetlights and nature. Then Styles makes his entrance showing off a baby doll top and mom jeans. A house background comes up, thus making a connection to the album's title, Harry's House, and the video wraps up with release dates. Although fans don't know much about the new album, they also have gotten a 10 second sneak peak of an upcoming single that will be included in the album, As It Was. The song seems upbeat and catchy, as well as going along with the cozy feel of the album's trailer. It will be released on April 1st, and the fans are stoked.
The cover photo for the album is peculiar, but beautiful. In the image taken by Hannah Moon, Styles is seemingly upside down in a living room. He is standing on the celling next to a chandelier, as a couch, vase, table, and chair are pictured above him. Styles, wearing his Molly Goddard baby doll tee and mom jeans, appears to be deep in thought, even confused. The whole aesthetic is charming and welcoming, with hints that the album could have bits of indie pop. The set designer, Patience Harding had a warm and welcoming vibe in mind, and she totally killed it!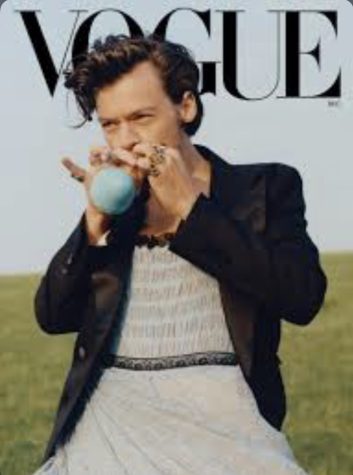 Freshman Larissa Garcia is a huge Styles fan, she has even gone to one of his concerts! She is super excited for his upcoming album, saying, "I love him, and I look up to Harry a lot. I'm so excited for his new album, I think it is going to be his best one yet!"
Styles's website has started offering pre-sales of his album on Spotify and Apple Music. The pre-orders will be available to the public on April 1st at 12:00 UK. Styles is an amazing singer, and an even better role model, so students should definitely check his music out and support this king. And remember, like Styles always says, "Treat people with kindness!"