Doctor Strange in the Multiverse of Madness
With Marvel in Phase 4 of its extensive MCU release plan comes their next exciting film Doctor Strange in the Multiverse of Madness which follows the events that took place in Spider-man: No Way Home, which was released in December of last year.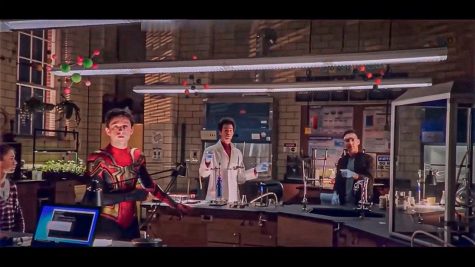 Loyal Marvel fans who stayed past the end credits of No Way Home were able to get a first glimpse of the trailer and a peek at what the outcome of Peter Parker's unfortunate wish truly is. Multiple Spider-man and Spider villains in one movie were just the tip of the iceberg when it comes to the multiverse. In the upcoming film, Marvel shows a collection of plots from past films and shows finally collide. With the highly anticipated return of Wanda Maximoff, found in her forest where she fled after the conclusion of Wanda Vision, the return of Baron Mordo, a sorcerer who helped Strange learn his skills in his first film, as well as glimpses of an "evil" Doctor Strange that was seen in the Disney+ mini series What if…?
"[Trailers] have teased various potential heroes and villains that could play a role in the expansive plot. The promo material has led to confirmation and rumors pointing to appearances by plenty of classic Marvel characters from both the MCU and other adjacent universes," says Richard Nebans of The Direct.
The first delve into the Multiverse fans got was in the animated film Spider-man: Into the Spider-verse which followed the story of multiple different versions of Spider-Man (and women). However, the canon MCU didn't fully go into the Multiverse until the Disney+ series Loki where the show follows an alternate Loki. Many Marvel films have touched on alternate dimensions and realms, however, the multiverse has only been very recently been explored by the MCU's blockbuster films with Spider-man: No Way Home finally blurring the line between universes. 
"In Marvel Studios' Doctor Strange in the Multiverse of Madness, the MCU unlocks the Multiverse and pushes its boundaries further than ever before. Journey into the unknown with Doctor Strange, who, with the help of mystical allies both old and new, traverses the mind-bending and dangerous alternate realities of the Multiverse to confront a mysterious new adversary?" says Marvel Cinematic Universe Fandom.
Doctor Strange in the Multiverse of Madness is set to come out May 6, 2022, with an in theaters only release, and will be available on Disney+ a month or two after its release.