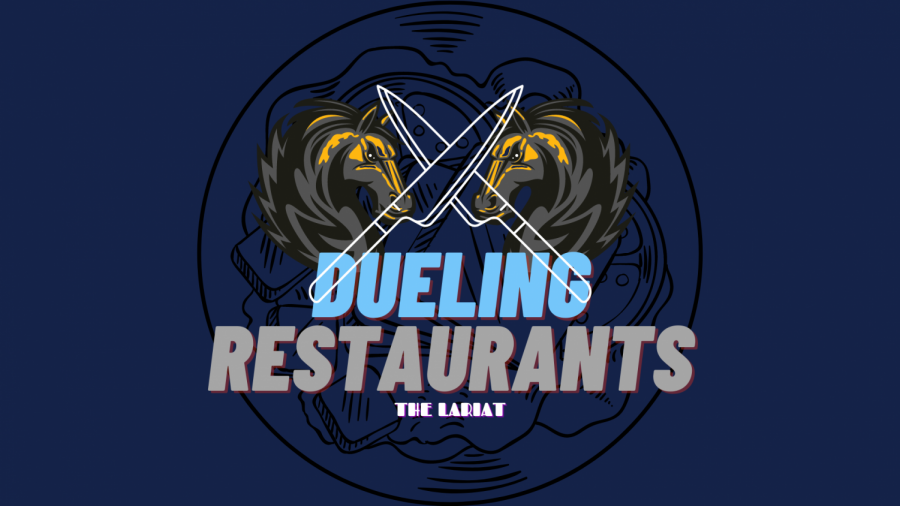 Dueling Restaurants: Sapporo vs. Kura (Revolving Sushi)
March 4, 2022
Do you like Sushi?
Sorry, there was an error loading this poll.
Dueling Restaurants: Sapporo
Sapporo Revolving Sushi first came to Las Vegas in December of 2018. In addition to Sapporo, Freddy Hwang is also the owner of other well known local restaurants. This includes Sweet Poke, Sushi and Ichi Ramen House, and Samurai Japanese Steakhouse. Hwang made this restaurant very different from most sushi restaurants that you would find. The three locations in Las Vegas all feature conveyor belts that have individual plates of sushi, ranging from 2-4 pieces, that are constantly moving around the restaurant. In addition, it also features an Ipad at each table, which makes it easier accessible for each customer to choose items other than sushi. While the sushi on the conveyor belts are tracked to ensure the freshness of the sushi, dishes that are delivered via Ipad are made fresh. The ability to serve yourself at any time without having to get a hold of a waiter makes the experience that much better. 
I decided to arrive at their Centennial location around lunch time. After being seated, the waiter explained to those at my table how the restaurant was run, gave us our drinks, and from there we were able to start eating. It was so nice to be able to begin eating when we sat down, as opposed to having to order and wait like a traditional restaurant. I began with a very traditional order, tuna nigiri. This is a simple two piece dish that features raw tuna over sweet rice. Both the rice and the fish were very fresh. It tasted as though it had been made minutes earlier. Along with grabbing dishes myself, we also decided to order off of the Ipad. The food comes on an electrical tray that stops exactly at your table. We decided to order ice cream, and it was very tasty.
Overall, I would say that the food was very well done and is definitely some of the best sushi I've tasted. The service was great and the prices are well worth it. 
I give Sapporo Revolving Sushi a 7/10. 

View 1 Comment
Dueling Restaurants: Kura
Kura Sushi was first invented in 2008 and has stuck around ever since. Very similar to Sapporo, Kura features both a dish conveyor belt along with an Ipad feature above. The main difference between the two is a reward machine that Kura features. Once you reach a certain amount of plates eaten, you drop the dish in a compartment at your table, and after a few dishes, you get a toy reward brought to you. 
Although they have fun and easily accessible features like those previously mentioned, the food itself wasn't as fresh as Sapporo. A lot of the sushi rolls tasted as if they were sitting there for a while, and the conveyor belt had several empty plates on it. The only way we were able to ensure our food was fresh, was ordering it off of the Ipad. Not only did we get rolls from there, but some items that they only feature on the Ipad. 
Overall, I would recommend Sapporo Sushi over Kura Sushi. Although Kura had easier ways of ordering food, you weren't able to get the full experience with having to order everything on the Ipad for fresh food. 
I give Kura Sushi a 6/10. 

Leave a Comment