Stranger Things 4 Now
Stranger Things Season 4 has just released a new trailer. The show is set to release in two parts. The first part will be out on May 27th, and the second part will air 5 weeks later on July 1st. The season is said to be longer than any of the previous seasons, and one of the most intense too. 

Netflix

Recently, a Super Bowl commercial for the 4th season has dropped. There have also been multiple teasers throughout the months for the upcoming season. Teasers featuring an old house that seems to have something happen to it, the Stranger Things kids exploring that house, Eleven at school while narrating a letter to Mike, and a teaser showcasing Hawkins National Laboratory that ends with a lingering shot at a door  having been released.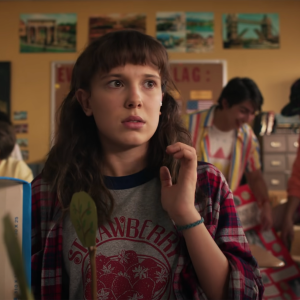 In the teaser "Welcome to California" viewers see Eleven struggle to fit in at school while she says in a voiceover, "Dear Mike, today is day 185. I think I have finally adapted.  I even like school now. I have made lots of friends. Even so, I am ready for spring break. Mostly because I get to see you. We will have the best spring break ever." After she says that final line the trailer cuts quickly through intense moments of the season. One of the things that interested fans was Eleven's fluency in this teaser compared to the first season, as she famously doesn't speak a lot.
Stranger Things actor Noah Schnapp, who plays Will, wrote in an Instagram post, "Stranger Things 4 was the most challenging yet, but also the most rewarding one."  He mentioned that Season 4 is the second to last season of Stranger Things, as Season 5 will be the final season.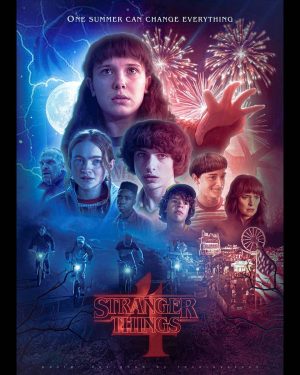 One of the most anticipated parts of this season is what will happen to the character Hopper. In the last season he "died," but many suspect that he was really captured by the Russian government. 
Junior Sam Pileri said "I'm really looking forward to seeing Hopper again." Pileri thought the last season was good and looks forward to the new one.
Sophomore Shane J. Baynes said, "What I want? Honestly, answers. What happened to Hopper? What IS the Upside Down? And other stuff like that!"
Clearly, there is a lot to anticipate this season, and hopefully, the audience will get those answers. For now, one can only wait for what's in store