Are We Going To Be Replaced By Avatars? The Rise of Virtual Influencers.
In this world of technology and social media, one particular form of influencer has been on the rise; Virtual Influencers, or CGI Influencers. These are computer generated avatars, or "people" who are characterized and similar to real life people. They have personalities, lives and talents, all in the virtual world. And they are loved.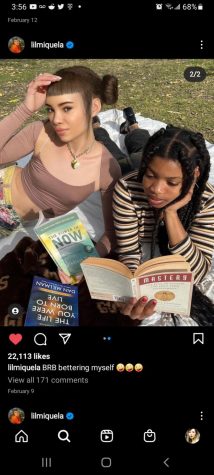 Some of the prominent platforms these Virtual Influencers exist are Twitch, YouTube and Instagram. They do all the typical things any other person on these websites do. They stream, post videos, post pictures and generally "live" as influencers. Some prominent ones on Instagram are Lu do Magalu, Lil Miquela and Guggimon. Even Barbie plays a role as a Virtual Influencer, with her own Instagram and YouTube channel. Virtaul Influncers who make video content are called V-Tubers.
Behind each Virtual Influencer is a person and sometimes a company pulling the strings. Real people use these virtual avatars as a way to become an influencer while keeping their identity hidden. They control everything about them, from their looks to their personalities.
In an interview with Virtual Humans, Virtual Influencer Shy Yume said, "I'm happy for the attention. Just because we're virtual doesn't mean we can be ignored! After all, the fantasy on screen isn't always real either."
In another interview with Virtual Human, Virtual Influencer and Model Sereh Reikka said the beginning was "Very. Hard. People were doubtful about us, especially in western world. Of course, in Japan and South Korea it was the tendency of the time."
Oftentimes fashion companies market through virtual influencers. The influencers are dressed in high fashion and marketed through websites like Instagram. Some Virtual Influencers even appear in ads.
"Digital Fashion" is the name to describe the rising new part of the fashion industry where people can purchase a digital garment and put it on a real photo of themselves. In an interview with Virtual Humans, Fashion Critic Stephan Rabimov said "With the remote work movement and our transition to Zoom video streams, digital documents, FaceTime with friends, I envision virtual influencers becoming a new channel for country promotion…I see digital influencers, as well as digital fashion, playing a greater role in global equality, inclusion, and diversity movement."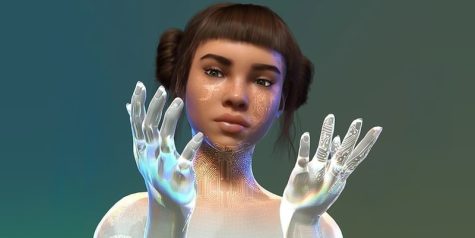 With Virtual Influncers, Digital Fashion and general technology on the rise, the question of how technology will impact lives in the not so distant future is an intriguing one. Will Virtual Influencers become the norm? Will this change how people interact? What is to become of future industries? These are all interesting questions, but one thing's for sure. Virtual Influencers are pretty cool.