Uncharted Movie Review
Tom Holland fans everywhere have been awaiting this new adventure film, and well, it is finally here. Uncharted, a 2022 action movie has hit the screens and has received some mixed reviews. While critics have spoken poorly about the film and given an overall rating of 39% on Rotten Tomatoes, fans seem to have loved it as 90% of viewers have recommended it. The video game-based film has a lot of twists and turns with some action and a great plot, so with that being said, let's dive right into it.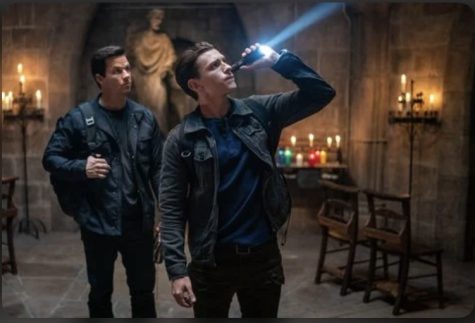 The story starts off by giving small details and a quick background of the charming main character, Nathan Drake (played by Tom Holland), who is a foster child. Nate comes from a family of adventures and pirates, one of these members being his brother Sam, who is being separated from him. This is really the only character development in the film which leads to plot holes and confusion later on, but it is an important detail to know this small bit of his past. After the flashback segment, viewers see where Nate has come in his 20's. He has turned to a bartender and at times thief, along with being indubitably smart. While working a shift at the bar, he is approached by a dapper man by the name of Victor Sullivan, a sly conquest who is also known as Sully (played by Mark Wahlberg), who offers him an adventure of a lifetime. While Nate thinks this idea to be silly at first, he eventually comes to accept the challenge. The remainder of the movie is full of plot twists and action as the teams of adventurers compete to unlock clues and find their way to the lost treasure, and truth about the past.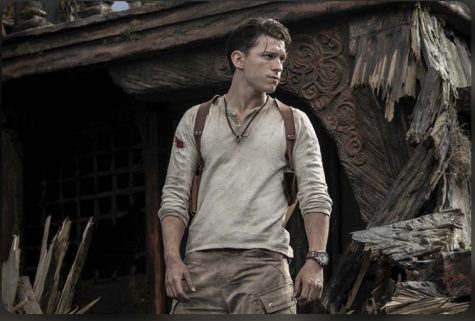 With twist and turns nobody can see coming, including mention of Nate's long lost brother Sam, this movie truly captivates viewers and keeps them on the edge of their seats. Although there are obvious plot holes and it can be confusing for movie goers, it seems to be a great family film. The acting was superb, and the movie was cast beautifully, as the actors played their video game character's roles to a tee.
Freshman Jolie Robinson recently saw Uncharted in theaters, and she quite enjoyed it. She says, "Uncharted was so good! I think the acting and characters were so well played out. During the movie there was always something suspenseful going on that had you on the edge of your seat! Definitely recommend!"
If students are looking for a thrilling action movie Uncharted is the way to go!