Lunar New Year!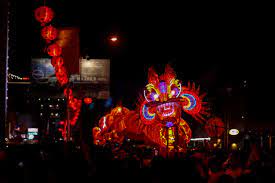 This year, Lunar New Year landed on February 1st, 2022. Most individuals within Asia celebrate the day with all kinds of events that incorporate the family aspect that is so important to the Asian culture. 
Lunar New Year is commonly called Chinese New Year as it follows the lunar-solar Chinese calendar. It is believed to have started during the Shang Dynasty in the 14th century BC. The celebration initially started as a way to honor one's household and worship deities/ancestors. The meaning of the Lunar New Year has since transformed into a way for families to come together and enjoy each other's company amid busy years. 
Junior Jasmin Tran's family is of 100% Vietnamese descent. Because of that, her Lunar New Year is always filled with festivities with family.
"We celebrate every year," Tran tells. "[We] spent a lot of family time together, took many photos, and contacted our family in Vietnam and wished them Chuc mung nam moi!"
Vietnam, Japan, Korea, China, and so many other countries spend their time in unique ways. In Mandarin, their Spring Festival is known as Chūnjié. Koreans call it Seollal. The Vietnamese term is Tết. Although many have gotten used to calling the celebration Chinese New Year, the correct term would be Lunar New Year. This would be best as it would include the many cultures that begin their year in alignment with the lunar calendar. Not all Asian cultures/countries celebrate the Lunar Year. Even so, the holiday is an admirable tradition to the world as a whole.
Jason Maluyo, Junior, is Filipino and does not do much on the Lunar New Year.
"I think it's a very beautiful tradition," he says.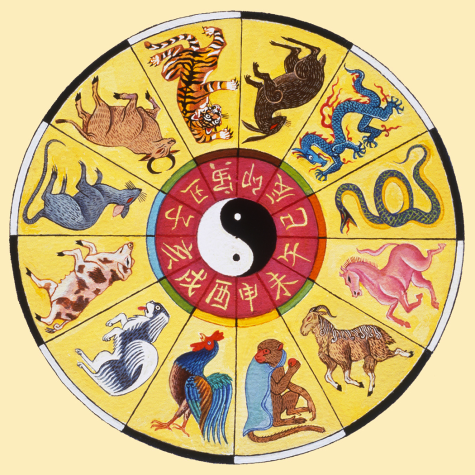 There are so many foods that are eaten during the Lunar New Year and are said to bring good luck depending on the year. Mooncakes are a popular food item that originated in China. It is believed that it symbolizes the togetherness of a family and the sweetness of the dessert welcomes what is to come in the new year. Desserts during the Lunar New Year are said to be detrimental to the outcome of what everyone hopes is the sweet year to come. 
Gifts are also a huge part of the Lunar New Year. Elders often give gifts to the younger generations and the exchanging of gifts is practiced among adults as well. 
"[We] were gifted li xi by our elders and as they do this, we receive their blessings," Tran explains.
Each year is characterized by a zodiac animal and element. This year is said to be the year of the water tiger. In that, its presence represents bravery, strength, and the clearing away of evil.