Adele's CANCELED Las Vegas Residency
After a 6 year hiatus from releasing music, Adele dropped her latest album 30 and on November 30th, 2021 promptly announced a Las Vegas residency at the Cesar Palaces Colosseum titled "Weekends With Adele" which would have begun January 21st. Unfortunately just 24 hours before Adele was scheduled to hit the stage, she announced the postponing of her residency. 
In a short Instagram video, the singer explains that there have been many shipping delays and significant amounts of the crew out with covid that it has been impossible to get the show ready in time. Adele assured fans that she and her team were doing everything they could to have the show perfect for her fans and they will be quick to announce new dates.
"I'm sorry it's so last minute. We've been awake for over 30 hours now trying to figure it out, and we've run out of time- and I'm so upset, and I'm really embarrassed and I'm so sorry to everyone who traveled, again" Adele explains in video.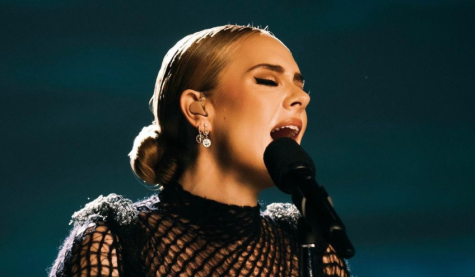 Although she stated new dates would be announced shortly, pieces of her set were seen being removed and country star Kieth Urban has taken over many dates in March and April that Adele was set to perform at. Adele has made no announcements for new dates or given any refunds for her guests, nor any compensation to guests that had already traveled to Vegas when the postponement announcement was made.
Chris William of Variety reports "While Adele's stage sets are reportedly being loaded out of Caesars Palace, it's clear the venue plans to make use of some of the many weekends she left dark on the Colosseum calendar, as Keith Urban has just been booked on some nights in March that tickets had been sold for her to play there -Lest anyone imagine that Adele might reschedule at least part of her residency for weekends sometime in the next few months, that appears unlikelier than ever, now that reports have emerged that her production is being loaded out of Caesars Palace."
Adele is no stranger to canceling shows having canceled the last 2 shows in 2017 at Wembley Stadium when it was unclear if she would ever tour again. User Elani Sabracos took to Tik Tok to disclose that she has been trying to see Adele in concert for years with no luck as each concert has been canceled. Sabacros' older brother had surprised her with tickets to the first concert in Adele's residency and was in Vegas when the announcement was made.
"As if two canceled shows weren't enough, Sabracos revealed that her brother surprised her on Christmas in 2021 with tickets to Adele's Vegas residency, which was scheduled to kick off on Friday (Jan. 21). 'I am in Vegas right now, and Adele canceled her show again,' she concluded, before screaming 'Why' off her balcony in Sin City." said Rania Aniftos of Billboard.