Pickleball Palooza
Are you willing to try pickleball?
Sorry, there was an error loading this poll.
A new craze has hit Shadow Ridge and is spreading like a wildfire. Pickleball, a mixture of tennis, badminton, and ping pong is the new hobby of what seems to be a growing majority of students. With easy to learn rules and few materials needed, pickleball is making a huge splash.
So, how does it work? The rules are quite simple and fairly similar to tennis. With single or duo teams, the players use paddles to hit the wiffle ball look alike across the net with hope of their opponent being unable to return the ball after only one bounce and without stepping in "the kitchen."  The game can be played in all levels and is quite easy to pick up, along with being a great form of exercise.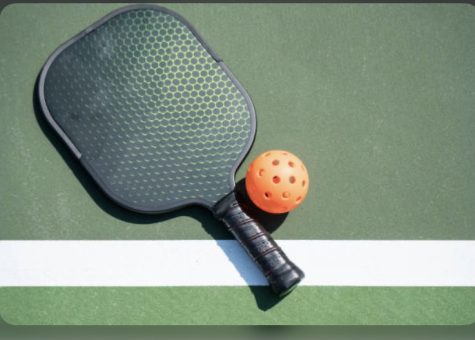 Senior, Trevor Prince, is an avid pickleball player who has been playing for about two years, and even has a court in his backyard. He thinks pickleball is becoming so popular because, "It's easy to learn and can be played even when you're old."
He likes it because it is "very competitive when playing against good opponents." One of these opponents includes fellow senior Tass Ahlstrom, who Prince enjoys playing alongside in doubles, but has proclaimed that when they go head-to-head, Ahlstrom gets "smoked."
Pickleball courts are unsurprisingly becoming more and more popular due to high demand, now reaching around 200 courts in Clark County alone. One of these locations includes the massive new Sunset Park complex which has at least 28 courts. Some complexes, like Sunset Park, are used for the newly added "Las Vegas Pickleball League." The league accepts all ages, genders, and skill levels and usually play in tournaments around once a week.
League advisor and past ambassador, John Sloan, is delightfully suprised with the new rise of pickleball, saying, "When people get into pickleball, they really get hooked and they love it, and they just seek opportunities to play the sport, it's a very socially positive environment to be around other pickleball players because they have a lot of fun, it's competitive and exhilarating."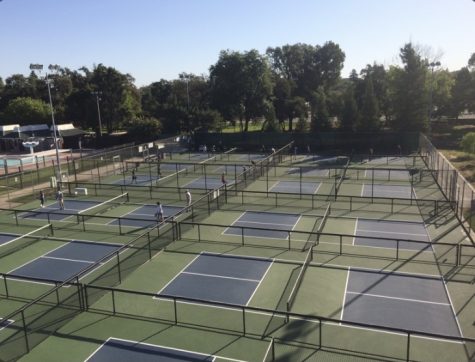 Thinking of trying this new trend? Go for it! The game is super fun, easy, and it would not be hard to find find opponents here at Shadow Ridge. It could be a fun night with friends and might even turn into a new hobby! One peice of advice from Trevor Prince himself, "Just be confident and hit it hard!"