Dave's Hot Chicken: Sizzling Tastebuds
Starting from just a small stand located in East Hollywood to expanding nationwide, Dave's Hot Chicken has definitely stolen the hearts (and tastebuds) of many people. They primarily serve chicken with countless sides to satisfy almost any craving.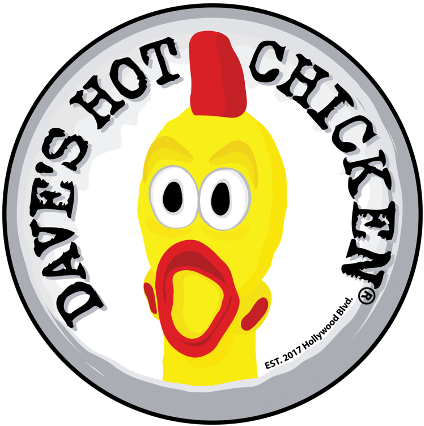 There are currently two locations within Las Vegas. One is located at 9040 West Sahara Avenue while the other is located in the Strip at 3623 South Las Vegas Boulevard. The bold colors and the red accents of each location attract customers from all over the valley. Both locations allow online orders and delivery largely depends on the services available to customers.
The business was created by a group of four best friends. They sought to create the best Hot Chicken and to share the taste with people all over. Together, they put $900 into a small stand in the East Hollywood parking lot. A simple menu was used at the time with Hot Chicken being the center of attention. 
"
The story of the founders is kind of surreal.
— Bill Phelps
Their business together would then grow as one of them decided to start a social media account to advertise. Just that would launch Dave's Hot Chicken. Popular eating accounts would pay a visit and needless to say, the reviews were positive. 
The uniqueness that Dave's Hot Chicken holds is within its spices. Different spice levels are available for any spice tolerance. There are seven spice levels available. Starting from "No Spice" all the way to "Reaper," each and every customer is bound to be content with their order.
"We happen to hit upon a concept that is just kind of amazing," Bill Phelps, the CEO of Dave's Hot Chicken, says. 
The chicken tenders of the restaurant are a staple to the menu. Every combo has an unforgettable flavor that amazes customers each time they visit.
"Every tender is hot, juicy, and spicy," Phelps explains.
To pair with the chicken, the sides definitely do not disappoint. From kale slaw to mac and cheese, Dave's Hot Chicken continues to please customers with what seems like a neverending hunger.
Jason Maluyo, a junior at the Ridge, has tried the restaurant a couple of times.
"The unique flavor of each spice gives the chicken a fresh taste," Maluyo tells.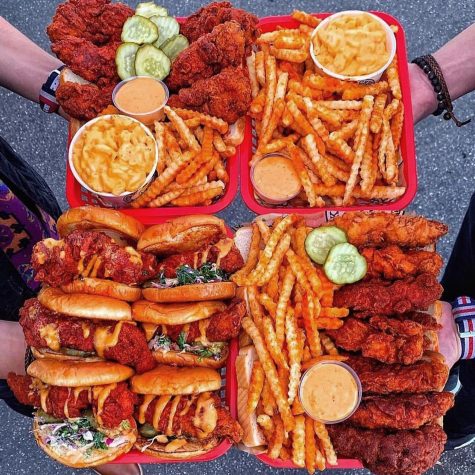 To cater to sweet tooths, Dave's Hot Chicken also serves milkshakes. The flavors are chocolate, strawberry, and vanilla. Each one is also made with real ice cream.
Dave's Hot Chicken's humble beginnings and amazing concepts have allowed the business to grow nationwide and shops to open in Canada. Its authentic flavor and the fast-casual atmosphere keep customers coming back continually.