It's a "Strange World" After All
Encanto has been leading the box offices with little competition the past couple of weeks as Walt Disney Animation's 60th non-Pixar film. Although Encanto has not gotten the popularity Disney might have hoped for making 61.1 million in both the U.S. and Canada so far, they have already announced their 61st installment titled Strange World. 
Strange World is set to open next Thanksgiving and is directed by Don Hall, the director of both Raya and the Last Dragon and Big Hero 6. Disney uploaded the first peek of the film early December 9th on Twitter with concept art and title art. Hall describes this film as a nod to pulp magazines and pulp fiction which was a genre of magazine printed in the early 1900s based on adventure and mystery. 
Disney announced the film with a tweet saying "Walt Disney Animation Studios' Strange World, journeys deep into an uncharted and treacherous land where fantastical creatures await. Directed by Don Hall, co-directed & written by Qui Nguyen, & produced by Roy Conli, Strange World arrives November 23, 2022."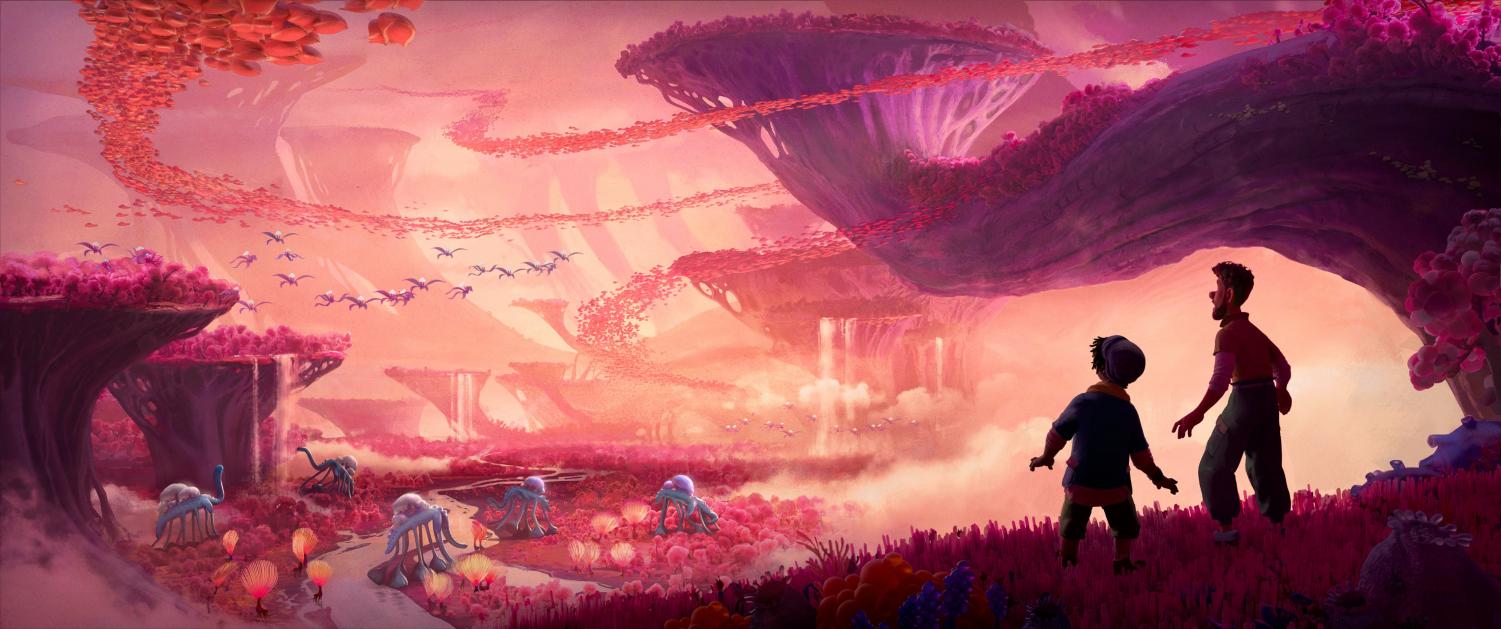 The concept art for the film features a look at the main characters of the movie, the Clades, a family of adventurers according to Cinema Blend. Viewers also get a feel for what the world-building of this film will be like with an environment similar to that of Pandora, the world of Avatar, and mystical creatures that resemble otherworldly dinosaurs.
Cinema Blend says, "[The image is] full of strange creatures that only vaguely resemble animals we've seen before. Some look like they could be dinosaurs, but they have strange growths on their backs. Some of the flying creatures have something similar attached to them. The landmasses seem to defy gravity. This could be a Journey to the Center of the Earth sort of story, or this could be some strange unexplored jungle. Whatever it is, it's a place no humans have ever seen."  
Disney Animations have dominated the Thanksgiving box offices for multiple years and it doesn't look like they plan to stop. The top 8 of all highest-ranking Thanksgiving releases have all been from Walt Disney Motion Pictures with hits like Frozen, Wreck-it Ralph Breaks the Internet, Moana, Toy Story 2, Coco, Tangled, and The Good Dinosaur. Strange World is seeming to have to potential to join these films in the Thanksgiving ranks and fans are excited to see where this film is headed as more details are released.