Harry Potter: Hogwarts Tournament of Houses
Harry Potter: Hogwarts Tournament of Houses is a trivia show that celebrates the 20th anniversary of the release of Harry Potter and the Sorcerer's Stone. The show is hosted by Academy Award-winning actress Helen Mirren and showcases the large group of fans to compete in a series of trivia questions. There are featured surprise guests and the fans get a chance to compete for the House Cup Championship. They will go head to head in teams of three, the teams being the Hogwarts Houses: Gryffindor, Slytherin, Hufflepuff, and Ravenclaw.
There will be a total of four episodes, the first is Gryffindor vs. Hufflepuff, the second is Slytherin vs. Ravenclaw, the third will be a wildcard round, and the last one will be the grand finale. Senior, Erika Gallardo is anticipating watching the show with her sister and hopes to see her house win.
"My sister and I have been fans of Harry Potter for as long as we can remember, so it will be cool to watch the show while we play along and root for our houses to win. We hope to see our houses compete against each other, me being a Slytherin and her being a Hufflepuff," Gallardo explains.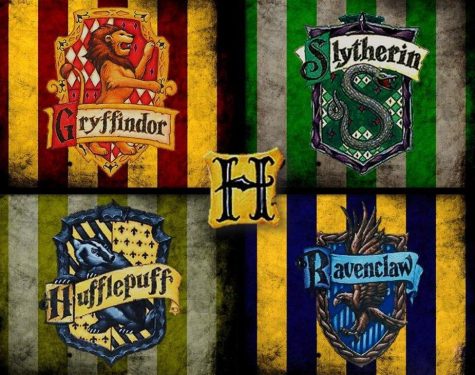 In the show, registered contestants from the audience will be picked at random to compete in the games. The diversity among the contestants ranges from different ages and backgrounds. Not only are there lifelong fans competing but also newer ones. The players will play three rounds of trivia from a board that will present a variety of media and such from the books, films, and even questions pulled from Potterhead celebrities. The contestants will choose the right question from an array of multiple choice-like questions.
There are a total of eight movies in the Harry Potter franchise, written by the author, J.K Rowling. The first movie, "Harry Potter and the Philosopher's Stone" released in 2001, pulled in 974.71 million dollars and started a huge fandom that would continue to keep the magic alive. One of these fans is junior, Mallory Priest. She first fell in love with the series in 1st grade when her teacher had the class read the first book through an audiobook and has been a fan ever since. After taking multiple sorting quizzes she found out that she was placed in Gryffindor.
"I've only seen the first episode, but it's been so much fun to see how much I know and what I should freshen up on," says Priest.
All of the Harry Potter movies have been popular since they first debuted, but the most popular out of all eight of them was 'Harry Potter and the Deathly Hallows – Part 2'. It generated over 1.34 billion dollars in the global box office.
"It's so hard to choose, but if I had to pick my favorite, it would be a tie between Prisoner of Azkaban and Goblet of Fire," Says Gallardo. This four-week event is being aired on TBS and Cartoon Network. It first premiered on Sunday, November. 28 at 8:00 p.m. All the movies can be found on HBO Max, and Peacock, NBC's streaming service.
What is your Hogwarts house?
Sorry, there was an error loading this poll.