New Daiso Locations in Las Vegas!
On December 29th, a Daiso store will be opening at 7285 Arroyo Crossing Parkway. A goodie bag event will also be held on the 29th and the 30th. The first 100 customers who spend a minimum of $30 will receive a goodie bag.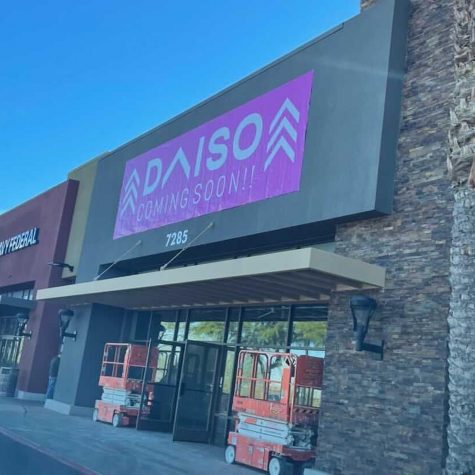 "I'm so happy there's finally a Daiso opening in Nevada," Violet Flanagan, junior, says. "I can't wait to shop there with my friends!"
Las Vegas already has a plethora of stores that sell Asian goods. Shops like Miniso, Tokyo Discount, and Nakata Market of Japan already offer many Japanese goods. From snacks, adorable stationery, and even home-goods, each small store offers a selection of items.
"I love trying new things and having another store in the area makes that so much easier," Harold Roberts, junior, tells.
Japanese goods are recognized for their functionality and simple designs. Although there are already so many Japanese products being sold globally with many branches, Las Vegas has yet to build a Daiso store until now. 
Daiso is often called a "Japanese dollar store." With its affordable prices starting from $1.50 and the quality of each object, it should not be mistaken as close to a typical Dollar Store or 99¢ Only Store. The products of Daiso surpass the items usually found at that low price. Every design is also unique and aesthetically pleasing.
Truly, there is no denying that Nevada has been missing out on the amazing products that Daiso offers.
With the goal of branching out, Daiso Japan aims to open two more locations in Las Vegas. This debut in Nevada allows for the franchise to stretch nationwide. One location will be in the southwest valley while another will be in Downtown Summerlin. 
"Having snacks that are [from other cultures] is very interesting and helps me explore what I may be missing out on," Roberts explains. 
Daiso has thousands of stores within Japan and worldwide. Washington was the first state to have a Daiso store which opened in 2005. With the franchise being founded in December 1977, the global connections are still quite recent. Only a few areas of the United States boast a Daiso store. California, New York, New Jersey, Texas, and Washington are the only states that include Daiso in its many stores. In that, there are only 77 locations inside of the country's borders thus far.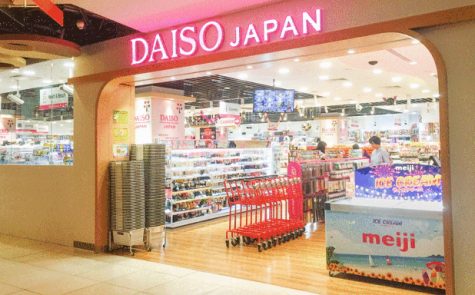 Daiso's way of reaching out globally allows many to try the products that they may be missing out on. All in all, the few locations that will open in Nevada are only the start of the countless shops that have yet to appear.