Battle of the Songs: Holiday Edition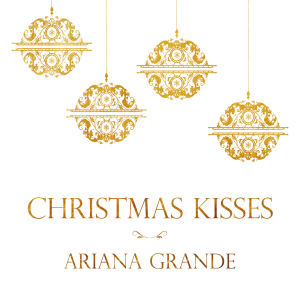 Christmas time is here! As the dearly loved holiday approaches, many common holiday items and activities can be seen. Decorations are being displayed on homes, Christmas shopping has begun, and Starbucks even brought back their holiday drinks! But arguably the best part of the Christmas season are the various songs! But there is one question that no one dares ask; What is the best Christmas song?
Santa Tell Me or All I Want for Christmas?
Sorry, there was an error loading this poll.
Everyone knows All I Want for Christmas Is You, the oh so iconic track by Mariah Carey. When late November rolls around, it feels like the song starts to play on a constant loop. Because of this, Carey makes over $1M each Christmas season. But can this famous song be counted as the best Christmas song?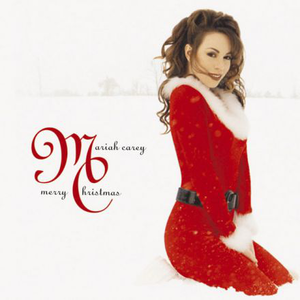 Many students all agree that Ariana Grander closely rivals Mariah Carey, or even surpasses her with her holiday tracks. "Santa Tell Me by Ariana Grande because she's a queen," says junior, Laci Murdoc. "Ariana Grande's Christmas songs hit different," says sophomore, Anela Bustamante. As well as Snow Flower by V of BTS. "It's relaxing and it's a fun song to listen to," says freshman, Loryn Mohlman.
Other music icons popped up with their festive singles, like Taylor Swift's cover of Last Christmas. "[…] I like the original song, and it being Taylor makes it better," says sophomore, Isabella Garcia. Another artist who made a showcase was Tyler the Creator, with You're a Mean One Mr. Grinch. "[…] I like Tyler's voice and I like the addition of the kids' choir," says sophomore, Celeste Torres. 
Some people took a more traditional approach.  Christmas (Baby Please Come Home) by Michael Bublé. "It's the best cover," says sophomore, Novalee Marlow. Many artists find themselves covering various songs during the holiday season, such as Baby It's Cold Outside and Silent Night. Another pop up was young Justin Bieber with his song Mistletoe. "I like this song because it gives me nostalgia of past Christmas times and it makes me feel cozy," says junior, Marielle Tuazon. And always the fan favorite, Carol of the Bells by Mykola Leontovych. "I don't know, it gets me hype," says English and Journalism teacher Paige Smith. "I enjoy the build up."
But, opposed to single covers, many artists release Christmas or holiday albums, including original festive music. One example is Ariana Grande, who released her first Christmas Album on Dec 17th, 2013. The album featured her popular Christmas song, Santa Tell Me.  Merry Christmas was released by Carey on October 28th, 1994 and featured her holiday hit All I Want for Christmas Is You.
In the end, everyone has different tastes, and that makes it hard to choose an absolute best song when it comes to Christmas songs. But people can all still enjoy their favorite hits all during the holiday season!