Dueling Restaurants: Starbucks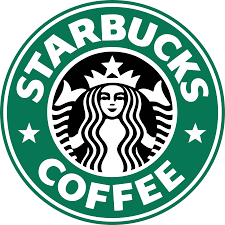 Starbucks first began business in Seattle in 1971. The founders Jerry Baldwin, Gordon Bowker, and Zev Seigl all had a love and passion for coffee and tea and chose to pursue it through Starbucks. With 32,646 stores worldwide, Starbucks continues to grow and expand their company internationally. Although they have many locations, a store in North Las Vegas was used for this review.
The line was fairly long at this location but it was nothing in comparison to the line at Dutch Bros and it did not take long to get to the spot where customers ordered. The Starbucks menu has a wide variety of options ranging from bakery sweets, coffee, tea, etc. To keep the playing field fair, the same drink was ordered that was ordered for the Dutch Bros. review: a grande iced chai latte with oat milk, but with this drink, a pumpkin cold foam was added just to be festive for the fall season. While ordering, the staff was very friendly. They asked how the  day had gone, and similar to Dutch Bros, they striked a conversation. Upon ordering, customers pull forward to the window to continue with payment.
After receiving the drink, it was very apparent that Starbucks' medium sized drink didn't even compare in size to the Dutch Bros. medium. It was much smaller, and the ratio of ice to the actual beverage was not equal. Despite the size of the cup, the drink itself was very enjoyable. The flavor of the chai was able to compliment the pumpkin cold foam perfectly. It was a match for the fall weather. 
Overall, Starbucks, is enjoyable. The customer service and drink were both great, but for what customers are paying, they are not getting their money's worth for the size of their medium (grande) cup size. 
Starbucks gets 7/10 coffees!