Dueling Restaurants: Dutch Bros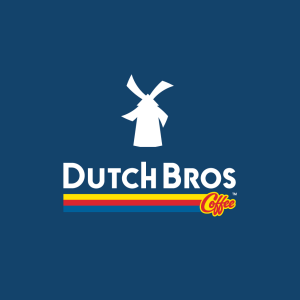 Dutch Bros first began business in Grants Pass, Oregon in 1992. The original owners, Dane and Traivs, chose to venture away from the dairy company and enter the world of espresso. Since then, Dutch Bros has expanded to 11 states in the U.S. and counting! Their most recent location in Las Vegas is on Centennial Parkway and Aliante Parkway, and this is the location I decided to visit.
When I first arrived at this location both drive-thru lanes were completely filled. Although both lines were busy it didn't take long for my order to be taken. Their employees were outside, going car to car, and taking customers orders on a tablet. When it was my turn to order, they kindly greeted me. Not only did they strive to have a conversation with me, but they were also telling me about their day. After our conversation we discussed their menu options. With their menu varying from energy drinks and smoothies to hot chocolate and coffee, it made it difficult to decide. 
Finally, I came to the conclusion of getting a medium iced white chocolate chai latte with oat milk. Upon taking my order I also tipped $2 for their kindness and gratitude shown. After, we waited in the car for approximately five minutes, and we finally got to the window. The employee at the window was also very kind while handing my drinks to me. I was then on my way to taste test the drink. 
After taking a few sips, I knew I definitely chose the right drink! It was not too much of an overpowering flavor of chai or the white chocolate, a perfect balance of the two. The oat milk was also a fine touch of flavor to help compliment the chai flavor. 
Overall, I would recommend Dutch Bros as my number one choice for energy drinks and coffee. The customer service was great and I was very satisfied with the drink. 
Dutch Bros gets 9/10 coffee!