Red Notice Movie Review
Red Notice, a 2021 action comedy has hit the screens, and is making a huge splash! With over 277 million veiws, it is Netflix's most watched film, take that Endgame! The movie is very well casted, with stars such as Gal Gadot, The Rock, Ryan Reynolds, and Ritu Arya. With this cast and a budget of  200 million (the most expensive movie Netflix has ever produced), there is no way this movie could be bad! Plus, who doesnt love a funny crime thriller?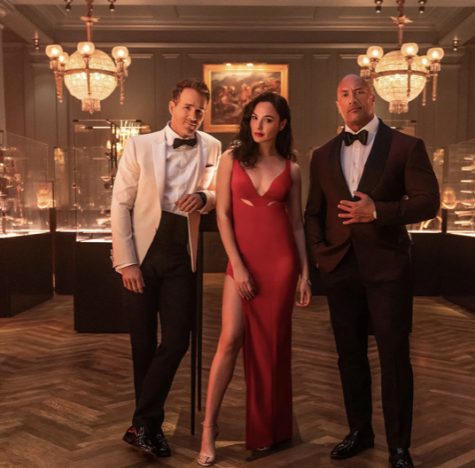 The film takes place all over the world, including places like Rome, Bali, Russia, London, Valencia, Spain, and Argentina. Veiwers follow the lives of the top 2 most wanted art thiefs, Gal Gadot as 'The Bishop' and Ryan Reynolds as Nolan Booth. The two theives are competing to be the first to reunite all of Cleopatra's prized eggs, and collect the millions being offered for them. Along with the two infamous theives, a shamed FBI profiler who wants to redeem himself and his position, John Hartly who is played by The Rock, tries to stop crime, but also has plans of his own.
Nolan Booth, a humerous and tactic thief loved being the most wanted art thief in the world, spending his time stealing glamorous pieces all over the globe, escaping prisons, and raking in the big bucks! It was on his heist for Cleopatra's 1st egg that he met John Hartely, an overly muscular profiler. These two would soon meet again, and become the least likely "best friends."  Meanwhile, 'The Bishop' has claimed the spot of the most wanted art thief in the world, and is out to get Cleopatra's eggs. With plot twist after plot twist, this super funny film will have veiwers on the edge of their seats, all wondering who will be the first to find the eggs, and who will go down in history as the most wanted art thief in the world?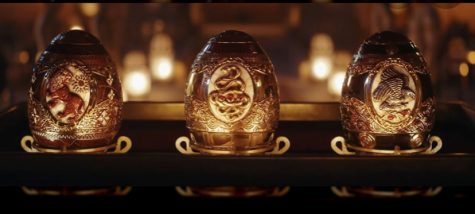 Director Rawson Marshall Thurbur says, " When we went out, it was just Dwayne. Gal and Ryan were in my pitch but not attached. It's really exciting. When you first go out, you're super nervous. You don't know if anyone is going to bid. We took Red Notice out to 11 places and got 11 offers. That's never happened to me before." He spoke very fondly of his time with the movie, and his time with the cast.
With word of a sequal, fans are excited for the prospect of seeing more of this hilarous story, with even more twists and turns to come. But first, see Red Notice now  on Netflix, there will be no regrets!