Help for the Holidays: Where to Lend a Hand
During the holidays, there are many places that would love the extra help that anyone could bring. Whether it be from donating or spending time giving back to the community, this holiday season holds multiple volunteer opportunities for those who want to lend a hand.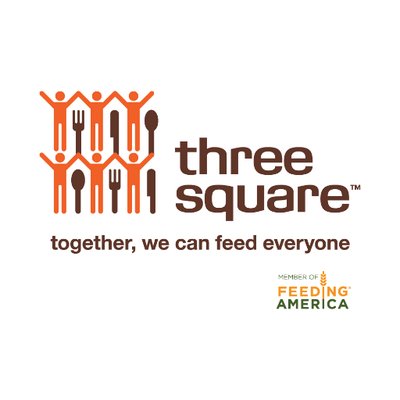 Donations of food can be given on campus. Canned foods and nonperishables are welcome to be donated around campus as many clubs are hosting food drives. Key Club is also holding a pet food drive in collaboration with Street Dogz– an organization that gives food to the furry companions of those that are less fortunate. 
Some students on campus also volunteer at local libraries, churches, or even within their neighborhoods. Cleaning up around the community is also common for those that want to do something subtly. Mia Sibal, a junior and member of Shadow Ridge's Key Club, is an avid volunteer and finds joy in benefiting the community.
"Volunteering helps you and those around you," Sibal says.
Three Square, an organization whose mission is to feed America, provides numerous activities for volunteers. From individual volunteers to groups of them, Three Square opens its doors to those that have a desire to aid in easing worries during the holidays. Although there are COVID-19 guidelines that may separate volunteers, there is definitely a feeling of togetherness while working with others. Three Square allows volunteers from the age of 10 and up. With waivers and parent/guardian presence, anyone can volunteer.
"
Together, we are stronger. Together, we can feed everyone."
— Three Square
Another place that is open to volunteers is Opportunity Village. With even virtual opportunities, there are so many positions open for those that may have extra time on their hands. Magical Forest definitely sees its fair share of guests during the holiday season gets. Helping with putting up the gorgeous decorations and giving a hand in taking care of booths/events allows for the feeling of cheer even more. 
Volunteering opportunities around Las Vegas are not only limited to those listed above. The website JustServe lists countless opportunities that are available. It gives local organizations that may need extra help and also allows for those that are searching to choose their specific area.
"The best service opportunities are collaborative—working side by side with others in faith-based, nonprofit, community, and government organizations," JustServe states.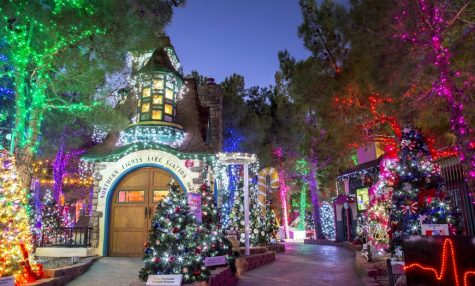 Having the continuous ability to truly reach out to communities and truly form a bond is an irreplaceable opportunity in itself. Creating a warm environment for those that need it most is what volunteering allows limitlessly.
"Using what I have and what I'm capable of to help my community gives me a sense of unity and connectedness to others," Mackenzie Cole, a junior that is in both National Honor Society and Key Club, tells.