Mandalorian: This is The Way
When Disney Plus first launched on November 12, 2019, "The Mandalorian" was among one of its first original series. Even though it's an extension of the Star Wars universe, "The Mandalorian" is styled in a Western manner. Many fans were eager for "The Mandalorian" as it follows a Mandalorian bounty hunter similar to Jango or Boba Fett. After the raging success of the first season of "The Mandalorian," which was eight episodes long, fans don't have to wait much longer for the second season which is supposed to premiere on October 30, 2020. A trailer for the second season was released on September 15th.
Mason Williams, senior, explains, "Mandalorian is different from other Star Wars series because it is not all about Jedi. It has the complicated life of a bounty hunter who is just awesome."
"It focuses on the independent struggles of a single bounty hunter rather than a big struggle with the whole galaxy," Michael Dustin, sophomore, adds.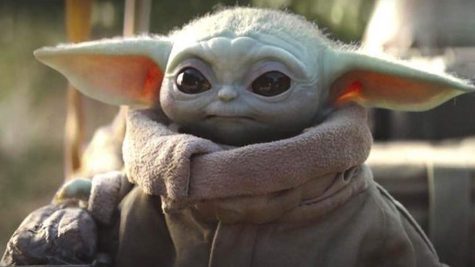 Along with its stunning visuals, story, characters, and music, "The Mandalorian" had a hidden gem to captivate the audience's hearts: Baby Yoda. This adorable baby creature resembling Yoda is officially referred to as "The Child" and its existence was kept a secret until the first episode aired.
Baby Yoda is one of the main driving factors for the Mandaorian's change of heart and the reason that he is on the run.
Mason Williams expresses his admiration for the Mandalorian and describes him as "someone who usually is associated with the bad guys but decides to change for a good cause."
"My favorite thing about the Mandalorian is that he is not perfect, he gets shot, and he actually has to think hard and work his way through problems rather than just waving his hand like Rey," McCrae Williams, sophomore, comments.
It is the Way of the Mandalore to never remove their helmets in front of another living being which accounts for the Mandalorian's iconic and stunning costume design, which includes many cool weapons and gadgets. "The Mandalorian" was nominated for "Outstanding Fantasy/Sci-Fi Costumes" in the 2020 Emmys, along with 14 other nominations, 7 of which it won.
This phenomenal series has many in anticipation of what will happen next and has fans with high expectations for the second season.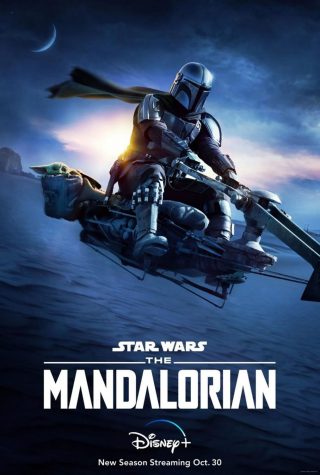 "I'm hoping for some new characters in the next season. I'm also hoping to learn more about the origins of Mandalore and Yoda," Dustin shares.
There are rumors of characters from other Star Wars series like "Star Wars: The Clone Wars" joining the action-packed story of the Mandalorian. This includes characters like Ahsoka, who was the Padawan of Anakin Skywalker. Fans will have to wait until all of season two releases to find out.
"I recommend watching 'The Mandalorian' because it is a great story for everyone and you don't have to see all the Star Wars movies to understand it. I personally think it is better than the new Star Wars trilogy because it is a story that is more unique. This show has an amazing story, song, actors, and special effects," sophomore McCrae Williams states.
"The Mandalorian" is available to watch on Disney Plus and fans can rewatch the first season before the second premieres on October 30th.
About the Writer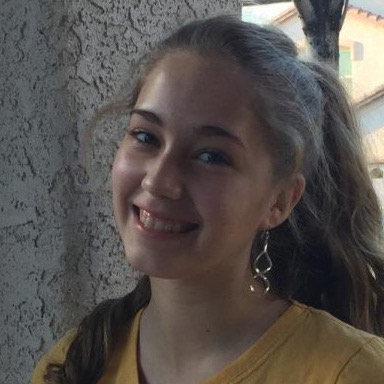 Abigail Davis, Campus Life Editor
Abigail is an avid reader and will always offer good reading recommendations (right now she recommends The Lariat). She has an irrational fear of talking...