Food for Those in Need During the Holiday Season
Even with high spirits this holiday season, there are still many that are not as fortunate as others. Fortunately, there are multiple ways for each person to get what they may need during this time. These organizations do not only cater to those who need food; they also provide clothing, gifts, and toys. 
Not having enough food for the holidays or in general is actually more common than many think. 
"10.5 percent (13.8 million) of U.S. households were food insecure at some time during 2020," the U.S. Department of Agriculture (USDA) states.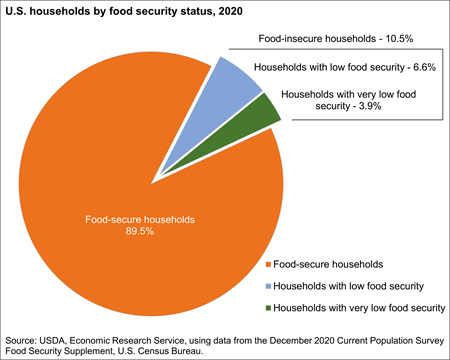 Being food insecure means not being confident in the ability to provide food. 
The website "Need Help Paying Bills" gives different sources of information to help those that may be struggling financially. It is a Clark County website that helps out during the holidays, but the website's range does not only cater to those in Clark County. It has a total of 46 states on its website and helps spread information of where to truly obtain what every circumstance needs. 
"
We can't wait to serve you!
— The Just One Project
Nevada 211 is another program that helps Nevadans connect with what they need. It pinpoints locations in which citizens can go for different resources. Simply texting a zip code to the number provided allows for the nearest and most convenient locations to be given. Thanksgiving Food Programs can be searched through the website along with other things. 
The Clark County School District also provides links for families that may not have the means to put food on the table during this time. 
This December, a mobile market will take place. In that, all people are welcome to give and receive. It will occur at 20 locations across 2 Saturdays. Specifically, though, the mobile market will be on December 5th, 2021. The locations span different schools and the start times are from 9-10 a.m. The Pop Up & Give Mobile Market is actually a part of the Just One Project non-profit organization located in Nevada. They vow to inspire and truly give to the community.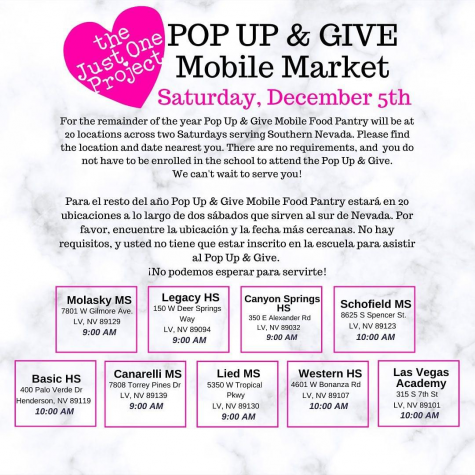 "Our mission is to keep our community connected by inspiring people to get involved, give back, and make a difference," the Just One Project organization tells. 
Mrs. Carroll, a counselor at Shadow Ridge High School, shares these websites and resources relentlessly. She is glad to let these sources be known to the students and families. 
"Thank you so much for shining light on this," Mrs. Carroll says.
Being able to share these resources allows for many to finally feel at ease for the holidays.