Hilda
Hilda is a British children's cartoon released on Netflix in 2018. So far the show has 2 seasons, and it is not confirmed whether or not there will be a 3rd. The show currently has a 100% rating on Rotten Tomatoes. The cartoon is based on a series of graphic novels by the same creator of the show, Luke Pearson. 
Hilda follows the adventures of a young girl who is about 11 years old as she navigates a world that mixes fairytale elements and reality. In Hilda there are trolls, giants, weather spirits, and more magical creatures. Hilda is a free-spirited girl who moves to the city after having lived in the wilderness all her life. While the city may have less magical creatures, that doesn't mean there aren't any, and Hilda navigates life in the city with new friends and creatures, all with the support of her mom.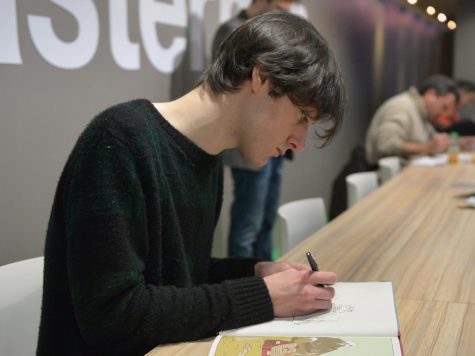 "I'm really enjoying working with other people and being involved in something that's bigger than me," states Pearson, in an interview with Skwigly. He's "involved in basically every facet of it from the start, but obviously for the most part I'm watching other people do the adapting." The art style is very similar to the original graphic novel, "so it's quite weird watching stuff come in that I can sort of see my hand in, but that I didn't draw," Pearson explains. 
According to reviewer "invisibleunicronninja" on IMBD.com, "I would highly recommend this story for fans of fantasy. While there isn't much of an overarching narrative… there's still lots of enjoyable adventures with unique fantasy concepts." 
The show is adorable and has a simple art style. The animation is beautiful and smooth. The character designs are creative and the writing is smart and it's impossible for a viewer to get bored with the show. It's a good watch for both kids and adults. 
The cartoon has a lighthearted tone, which really helps the show focus on getting to know the characters and the world around them. The dynamic between Hilda and her mom is very sweet, and the mother is often directly part of the adventure in the episode. The characters all have flaws which keep them relatable and make the audience root for them more. 
Overall, Hilda is an adorable, lighthearted, hearty cartoon that all ages can enjoy. It makes the viewer feel warm and fuzzy and is an all around good time.