Pure Aloha = Pure Fun
Pure Aloha is an event where Hawaiian and Samoans got together to celebrate their culture. It is also a time for younger kids to learn their heritage. This event was open to any race, religion or ethnicity. Many different people from many different backgrounds attended and this year, Pure Aloha took place at Craig Ranch Regional Park, located at 628 West Craig Road in North Las Vegas. This event took place over four nights, from September 30th to October 3rd. Pure Aloha combined food and retail vendors, carnival rides, traditional live entertainment and also nightly live entertainment.
"
The Poly Club kids from Shadow Ridge hung out together the whole weekend at Pure Aloha. It was nice to watch them have fun and embrace their cultures in a respectful environment.
— Shannon Alia, Health Teacher
There was amazing food at these events such as spam musubi and shaved ice. Then, if attendees wanted a dinner, they could get a traditional Hawaiian plate that included chicken katsu, spam, fried rice, and kalua pig.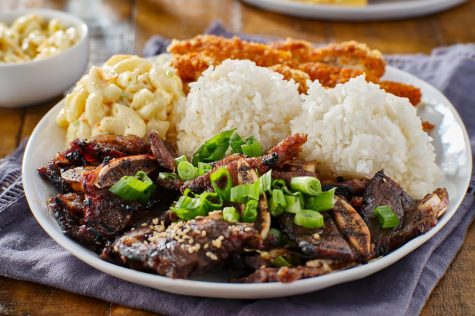 Sophomore Kela Cox, an SRHS football player from Hawaii, stated, "I looked forward to hanging out with my friends and girlfriend at Pure Aloha. I also got excited to see my fellow Polynesians. Not only that, it's a good way to refresh on my culture. I really look forward to meeting other Hawaiians and celebrating our great culture together. I also really look forward to the food. It was a great night filled with a lot of excitement." 

Sophomore James Hadley, who attended the event, said, "Ever since I moved from the islands to the mainland, I have missed all my Poly family and friends. Not only that, but I kind of got behind on our culture. I love this event because it brings us all together without having to make a six hour plane ride which is great. I love the Hawaiian food and dances and look forward to having a great time."  

Pure Aloha has been around for 15 years.  This is not just a normal event, it is so much more, which makes the event multidimensional.  People were encouraged to bring their entire families and they all had something to do.  This was an all around great event to get out of the house on Friday and Saturday night and have a fantastic time with friends and family.  Everyone should look forward to this event getting even better next year. 

Mrs. Alia